How to make simple beaded DIY garden decorations to add color and interest to the garden or to potted plants. An easy craft for kids!
Updated May 2023
We were on a roll with our beads and pipe cleaners the other day when we made our beaded bubble wands, so we just kept stringing beads to make these garden ornaments.
This is such a fun way to decorate your garden or backyard, and would even make a sweet gift for neighbors! They are easy to make and don't require any special materials.
DIY Garden Decorations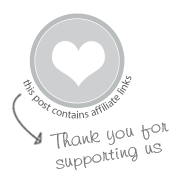 MATERIALS
Time needed: 30 minutes
INSTRUCTIONS
Wrap a pipe cleaner around the dowel

The garden ornaments start out the same way the bubble wands start out — with a pipe cleaner twisted around one end of a wooden dowel.

Add beads!

String beads onto the pipe cleaner. As you fill the pipe cleaner lengths with beads, just twist on another pipe cleaner and keep going.



Once you have five or six beaded pipe cleaners on the end of a dowel, you can use a little hot glue from the glue gun to ensure that they stay in place.



Connect the ornaments to garden poles

Use wire to wrap the beaded ornament handles to garden poles (I used a bit of hot glue, too, but it was hard and useless by the time I made it to the backyard).

You could also try sticking the dowel into the hollow center of the bamboo pole or add the beaded wires directly to the garden pole.


We added the ornaments to the poles that were holding up our garden wish flags. Now they are just a tad bit fancier. I especially love how the beads glow in the sunlight!
More Nature and Garden Activities for Kids
Pin It for Later