Learn how to make simple garden wish flags with kids using fabric crayons and fabric. Draw and write your wishes on the fabric bunting then hang in the garden!
Updated May 2022
Garden wish flags have been a popular craft at The Artful Parent for a quite a while now and are often featured as fun ways to spruce up an outdoor space. Wish flags are the perfect spring or summer craft and are easy to make with cotton fabric and fabric crayons.
So we decided to try our hand at making some wish flags this summer, to add some flair to our garden beds and because these aren't just any old decoration:
These flags carry our wishes and hopes for the garden and for the gardening season. Let's hope they do the trick!

Jean Van't Hul
Garden wish flags are easy and fun to make, even for non-sewers (like me!) and the kids loved coming up with wishes and hopes for our garden this summer.
Garden Wish Flags for Kids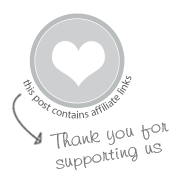 MATERIALS
INSTRUCTIONS
Cut your flags

First, use pinking shears to cut triangles out of the white cotton fabric. Then trace the shape onto a piece of cardboard and use that as a template for the flags.



Decorate your flags!

Tape the edges of the flags to the table using painter's tape or masking tape to keep fabric taut while your kids draw.
Next, draw your wishes and hopes for the garden onto the flags with fabric crayons or markers.



We wished for sun, butterflies, bluebirds, lots of flowers, and apples on our apple tree!



If need be, iron the flags to set the drawings.

Attach your flags to twine or ribbon

There are several ways to do this: you can sew your flags directly to a narrow ribbon, or sew a little hem to string the twine through. (I opted for the latter and even though I'm not a great sewer, it was an easy job).

As a third option, you might use fabric glue to attach the flags to the ribbon.




Make sure to leave some ribbon or twine at the end for hanging up in the garden.

Optional: When Jean first created these, she cut matching triangles in brightly colored fabric, and sewed them to the ribbon as a backing to the white flags.

Let your flags fly!

Now attach the flag bunting to a dowel or bamboo stick––or hang them directly from your plants, like we did.


We love to stroll through our yard and look at the flags hanging in our garden. The kids are so proud of their drawings and they are a great reminder to check the status of our apples!
What would you wish for in your garden? If you make these wish flags, or try any of our garden crafts, be sure to tag us on Instagram @artfulparent!
More Garden Craft Ideas for Kids
Pin It for Later