These hearts are one of our favorite coffee filter crafts! These painted hearts look beautiful hanging on the windows. Update by our editorial assistant, Andrea Martelle.
Updated December 2022
Earlier this winter we tried our hand at making coffee filter snowflakes and couldn't stop making them! So, when we saw this Valentine's Day twist on coffee filter crafts, we couldn't resist.
Coffee filters are a great material for kids to cut because they are so thin. And they absorb watercolors beautifully, creating a lovely suncatcher to hang in your window.
My four-year-old and I had a blast cutting out shapes from the hearts that I precut. And then her three-year-old brother joined in the painting fun.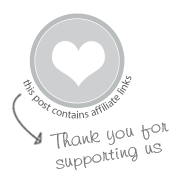 Painted Hearts with Coffee Filters
MATERIALS
INSTRUCTIONS
Fold and cut coffee filter into hearts

First, fold the coffee filters in half and cut out half heart shapes from them. I did this ahead of time, so we could get right to cutting out shapes.



Fold and cut designs

Next, fold and cut the hearts as you would paper snowflakes.



The coffee filters are perfect for this because they are lightweight and easy for kids to cut through multiple layers. And they are also sturdy and can hold up to lots of handling (unlike tissue paper).



Paint with watercolors

Carefully paint your hearts with watercolors. You can moisten the hearts first and then dab on watercolors, or paint straight on the dry filters.



The coffee filters absorb the watercolors beautifully!



Hang your hearts!

Finally, we used a little glue from a glue stick to hang our hearts on the window. Don't worry – the glue washes off easily.


We love the way these hearts look in our windows! We've gone back and made more on several occasions and just keep adding them to the collection!
And be sure to check out this video of More Fun Coffee Filter Art!
More Valentine's Day Crafts for Kids
Pin It for Later