Coffee filter hearts make a colorful Valentine's Day project for kids.

Remember the coffee filter snowflakes we made a couple of months ago? We used the same technique to make our own coffee filter heart decorations for Valentine's Day.
How to Make Coffee Filter Hearts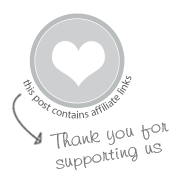 MATERIALS
Newspaper or wax paper to cover table
INSTRUCTIONS
1. Fold & cut coffee filter into heart shape
First, we folded the coffee filters in half and cut out half heart shapes from them (for symmetrical Valentine's Day hearts).
2. Fold & cut designs
Then we worked with them as if they were snowflakes, folding and cutting to make various cutwork designs in the hearts. So easy!
The coffee filters are wonderful for this because they are lightweight and easy for kids to cut through multiple layers. Even though they are lightweight, they are also sturdy and can hold up to lots of handling (unlike tissue paper).
3. Paint with watercolors
And the other wonderful thing about the coffee filters is that they take watercolor paint really well. The wet paint makes the ridges disappear from the coffee filters.
This time we worked on sheets of wax paper, although we've also done these over newspaper, posterboard, and directly on the table (watercolor is a pretty easy clean up).
I love how the Valentine's Day hearts look in the window! As with the snowflakes, Maia and I just glued these up with dabs from a glue stick (easy to wash off later).

Framed Coffee Filter Hearts
Maia painted about twenty of these coffee filter hearts that she told me were to sew on my shirts. She was really very insistent about this — that she had made all these beautiful hearts for me and she wanted me to sew them on my t-shirts.
I was touched, but explained that since they were made of paper, they would disintegrate as soon as they were washed.
So we talked about other ways to use the hearts. She didn't want to hang them in the window.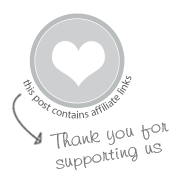 Finally, I asked her if she would like to frame them and hang them on the wall. Yes!
I brought out a few acrylic box frames from our stash and she arranged the hearts carefully in them. We now have a collection of painted hearts hanging in our bedroom!
Want more ideas? Click here for 30 Valentine Crafts and Activities for Kids (with a FREE printable list!).
Pin It For Later