How to make a super easy glow-in-the-dark skeleton costume. This is an awesome DIY Halloween costume that even kids can make!
Updated September 2023
This is the easiest glow-in-the-dark skeleton costume! All you need are 3 items, and you probably already have two of them!
The third item is special, but trust us: once you have it, your kids will use it all the time! It's glow-in-the-dark tape!
Glow-in-the-Dark Skeleton Costume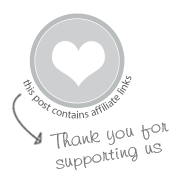 MATERIALS
Black shirt and pants
Scissors
INSTRUCTIONS
Daphne created her own skeleton costume (with my help) on a black T-shirt and a pair of her black knit pants.
She referred to her model skeleton and by feeling her own bones to decide how her skeleton costume should look.
She decided how long the tape pieces should be and how many to use (although I cut them for her after she tried and determined that her kid scissors and cutting skills weren't quite up to the task).
I especially love the toe bones along the bottom edge of the pants!
She was so proud to try on her new skeleton costume! And immediately ran to our darkest closet to test the glow-in-the-dark feature.
Yes, the duct tape glows in the dark and it's A W E S O M E.
The best part? The tape is removable. So, you can decorate the same shirt over and over again with a different image or message each time. Or use a piece of clothing you might not want to alter permanently.
The duct tape also makes good glow-in-the-dark art as we found out when we used the leftover tape pieces from the skeleton to create an artwork on black construction paper.
More Halloween Art Activities for Kids
Want even more Halloween fun?
Check out our Halloween Creativity Pack!
This 45-page printable eBook is full of seasonal coloring pages, drawing prompts, games, and art projects.
Pin It For Later