Our favorite Halloween craft ideas for kids include fun and spooky ways to create spiders, bats, Jack-O'-lanterns, pumpkins, & more. Get creative as you celebrate and decorate for Halloween as a family!
Updated August 2022
There are some art activities and craft projects that are just perfect for Halloween. And there are some art activities that are great anytime but that lend themselves especially well to seasonal and holiday art. This round up of ideas contains both kinds of activities.
Many of these are activities that we have done again and again over the years with our families, friends, and art classes and groups.
13 Awesome Halloween Craft Ideas for Kids
1. Pumpkin Decorating (of course!)
Carving pumpkins is a Halloween tradition, but it's not very little-kid friendly. Decorating your pumpkins is totally different though and perfect for kids of all ages! You can decorate pumpkins using process art techniques, paint your pumpkins, or try these fun decorating ideas. It'll get you into the Halloween spirit, and you'll have great Halloween decorations all month long.
2. Halloween Playdough Play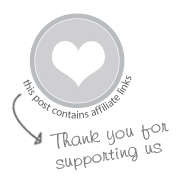 Creating and playing with playdough is great all year round and is wonderfully adaptable to using with seasonal and holiday themes.
For Halloween, you can make a batch of pumpkin spice playdough (add pumpkin spice mix or cinnamon to a batch of no-cook orange playdough) and use it to make playdough Jack-o'-lanterns or pretend food.
You can make a batch of black playdough for spiders, bats, witches, and cats.
The best poke-ins for Halloween playdough play include pipecleaners (here's a halloween set) and big googly eyes.
3. Fingerprint Halloween Art
We love fingerprint art! Press your finger or thumb to a stamp pad, then to paper, to create fingerprints in any color. Then add details with a pen to turn your fingerprints into spiders, bats, Jack-o'-lanterns, witches, ghosts, cats, or anything you like! You can make entire scenes out of fingerprint art!
Note: Ed Emberley's Complete Funprint Drawing Book is the one that started it all for us. Highly recommended!
4. Watercolor Resist Spiderwebs and Jack-O'-Lanterns
Watercolor resist art is the best! And it's great for any artwork, including seasonal and holiday art! For Halloween, you can simply draw any Halloween image (think spiderwebs, pumpkins, ghosts, cats, anything!) with oil pastels or crayons, then paint over the drawing with watercolor paint. If you're creating a night sky effect with dark watercolor paint (blue, purple, black), sprinkle salt on the still-wet watercolors to create a starry night sky effect.
5. Glue Resist Halloween Art
Here's a glue resist art project for kids that gives them the opportunity to squeeze out glue to their hearts content. Use a bottle of squeeze glue to "draw" a Halloween picture such as pumpkins, Jack-o'-lanterns, or spiderwebs. And then paint the whole thing with watercolor paint once the glue has dried.
6. Halloween Raised Salt Painting
Raised salt painting is an all-time kid favorite. Seriously. It's the best! You can do it on black cardstock to make it extra Halloweeny, but it is also great on a white background. Again, use Halloween images to turn this perennial favorite into a Halloween art activity.
You can use either liquid watercolor paint for this or you can water down some food coloring.
7. Jack-O'-Lantern Suncatchers
Use orange and yellow tissue paper to make a Halloween suncatcher on transparent contact paper. Cut out a Jack-o'-lantern face out of black construction paper before adding the top piece of contact paper. A paper plate with the center cut out frames the whole thing nicely and is fun to decorate.
Here's another way to make an easy Jack-o'-lantern suncatcher.
Or make a melted bead Jack-o'-lantern suncatcher for something more permanent.
8. Coffee Filter Spiderwebs
Spiderwebs are easy and fun to make from coffee filters! Plus they make great decorations for Halloween, whether grouped in a window as we do it, or on a wall or collaged onto an artwork. Simply fold a white basket-style coffee filter in half, then again, and again (as if you're folding a paper snowflake), and cut notches along one side. Add little spiders cut out of black construction paper and you're good to go!
9. Clementine Jack-O'-Lanterns
We've been drawing Jack-O'-Lantern faces on our clementines for years! They are great for Halloween parties or to pack in a school lunch. Plus, it's a fun way for kids to practice Jack-o'-lantern faces on a small scale before starting in on carving a big pumpkin.
Simply draw a face on a clementine with a black Sharpie marker. Experiment with different expressions and facial features.
10. Tape Skeletons
Making skeletons out of pieces of masking tape is great way for kids to explore anatomy. Plus it makes for a spooky fun Halloween artwork or decoration!
You can do this on a small scale by tracing a stuffed animal or doll first, then adding the tape skeleton. Or you can do it on a real-life scale by tracing your own body like we did with these tape resist skeletons. (To turn your tape skeleton into tape-resist, simply paint over the tape skeleton artwork with black (or any color paint), then peel away the tape.)
You can make Halloween paper chains the same way you would make a paper doll chain, but instead of cutting out a person, you cut out ghosts, bats, pumpkins, cats, etc.
Simply fold a piece of construction paper accordion style, draw your Halloween image on the top piece of paper, cut through all the layers, then unfold. You can glue or tape multiple paper chain sections together to make a longer one. And you can draw details on each if you like, such as ghost or Jack-o'-lantern faces.
12. Double Doodle Art for Halloween
Double doodle art is great for any time of the year, but there are so many symmetrical Halloween images that it's fun to explore this drawing activity around Halloween. Try cats, witches, spiders, spiderwebs, Jack-o'-lanterns, owls, bats, and ghosts.
13. Marble Painted Spiderwebs
Use the super fun action art activity of painting with marbles to make your own spiderweb art. Try white or silver paint on top of black construction paper then glue on your own paper spiders. (Check out the wall hanging below that we made by grouping together three of these!)
Aren't those some great Halloween craft ideas for kids and families?
More Halloween Craft Ideas for Kids
Autumn Arts & Crafts Ideas & Supplies
Download our FREE printable idea list of 31 Halloween activities for kids & families! Or just check out the blog post with the links. So many fun ideas for Halloween!
And be sure to check out our FALL family fun list in our Amazon store! It includes supplies for fall arts & crafts, autumn toys, Halloween ideas, and picture books about autumn.
And if you want even MORE Halloween arts and crafts, check out our Halloween Arts and Crafts Workshop at the Kids Art Spot, our kids art club. You'll get 15 videos of fun and spooky art activities PLUS 17 Halloween-themed drawing prompts!
Pin It For Later