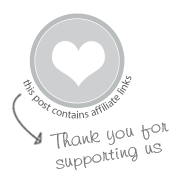 Foam paint has got to be the ultimate sensory and process art experience for kids.
My daughters would definitely say so. And, I think, their friends who have joined in on the fun.
We haven't gotten the foam paint out a lot (I don't actually buy it often), but every time we do, they have SO. MUCH. FUN.
They are just giddy about this stuff.
It is basically like painting with a can of colored shaving cream. But better.
It comes out of the can perfectly, like frosting.
It is amazing to the touch.
It is vibrantly colored.
It holds its shape for a while as it dries. (But eventually flattens and flakes as you can see in my photos from the last time I wrote about foam paint.)
And it's not smelly the way shaving cream is.
The catch? At 11 bucks a can, this paint is not cheap. And the kids are so excited about the stuff that they tend to keep creating until the cans are empty. So a few cans will last us only one art session. Or two tops.
It's obviously a messy art experience, which my kids think is awesome, so if you decide to try it, you'll want to do it in a good space for art messes. Or outside.
If your kids are like mine, they'll want to cover their hands and lower arms with colored foam at some point. All three did this at least once when we got out the foam paint the other day.
I kept a bowl of water and some rags nearby so the kids could wash up when they wanted to (without walking across the house).
So, I feel like I just totally raved about foam paint and also included lots of caveats.
But if you have the extra cash to spend on a totally fun art activity for the kiddos, I DO recommend giving foam paint a try, at least once.
It is a Colorations product from Discount School Supply. You can buy it here.
I tend to just buy three colors at a time but I won't stop you from going all out and getting the whole set if you want to (it would be great for a party).
I bought white this last time, just to try it, and the kids really liked using it and tinting it with liquid watercolors. I personally think they could do that just as well with a can of shaving cream from the drug store but they did request white again for next time, so we'll see.
If you don't want to spend the money on foam paint, you can have a sensory process art experience with shaving cream. And we do. It's awesome too, but different.
There's also DIY puffy paint. Also fun. But also a completely different experience.
Anyway, back to the foam paint extravaganza we had the other day…
What started out as "simple" foam paint art experience…
…turned into more as the kids used the foam paint for color mixing…
…added glitter…
…and incorporated feathers…
…and other objects into their foam paint art.
The foam paint really inspired them and I loved seeing their creativity at work!
How about you? Have you tried foam paint before? Or, have you let your kids use shaving cream for art or sensory play?
Pin It for Later ::