This mitten craft, inspired by The Mitten, by Jan Brett, is a fun winter art project for toddlers and preschoolers. Activity and post by Kristina from Toddler Approved.
Updated December 2022
I find as winter begins and we all get a little stir-crazy indoors, I need a gazillion ideas to keep myself (and the kiddos) from getting too bored.
I hope this ends up being a fun one you decide to try. It's perfect for the youngest artists and is one the entire family can enjoy together.
We love Jan Brett's book The Mitten, so we decided to create some of our own mittens. We used two different painting techniques: crayon resist painting and baggie painting.
The baggie painting technique is perfect for little toddlers who might not be too trustworthy with paint yet.
Mitten Craft for Preschoolers
MATERIALS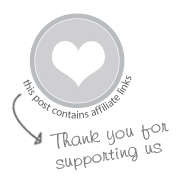 INSTRUCTIONS
Trace mittens

First, trace your child's hand on the paper several times to make mittens. We made 8 mitten sets since there are 8 animals in The Mitten.



Trace over your mittens with a marker (optional) and then cut them out.



Try crayon resist painting

Use the crayon resist technique and color your mittens with crayons.



Then paint over with watercolors.




Or mess-free painting

You can also try this mess-free painting technique perfect for babies and young toddlers. Put paint in a ziploc bag and put some of the paper mittens inside.




Close the bag and then let your little one move the paint around to cover the mittens.



Let dry completely

Take the mittens out after a minute of "painting" and let them dry (if you leave them in too long, they get too moist and start ripping).


Once your mittens are completely dry, you can hang them up for decoration. Or you can use them to act out the story of The Mitten! We like hiding them around the house and seeing if we can find them.
This activity provided hours of fun for us on a rainy day. I hope it does the same for you!
More Winter Art Projects + Activities for Kids
Want even more creative ideas?
Check out our Winter Fun Creativity pack!
Cozy up with some of our favorite wintertime activities for creative kids! This pack has 40 pages of winter-themed art activities that will keep your kids busy even on the snowiest day!
Pin It for Later