Last year we made candy cane playdough as gifts for kiddo friends. This year we've been making a snowman playdough gift in mason jar snow globes.
Next year we'll probably try a non-playdough idea, but we've sure had fun with these last two.
Here's a video showing how to make a playdough snowman. And don't forget to keep scrolling for the step by step instructions!
How to Make Snowman Playdough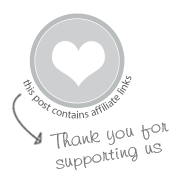 MATERIALS
INSTRUCTIONS
1. Make playdough
Maia and I made a batch of white playdough on Friday.
2. Add glitter & peppermint oil
We kneaded in glitter and peppermint oil to add some pizzazz to the plain playdough then started making snowmen (and snowballs and snowforts…).
3. Gather supplies
Then, we took a break to buy some beads (from Asheville's awesome bead store) and a box of mason jars. Then we continued yesterday when Maia's friend Marlise was over.
4. Roll playdough
All of us rolled the playdough into balls, then fashioned it into little snowmen.
5. Add decorative features
Then we added beads and pipe cleaner pieces for snowmen features.
I added the pipe cleaners to the table expecting them to be used for arms (you know, two per snowman) and that's it.
Instead they were immensely popular and were used for hair, antennae, smiles, and extra arms.
Daphne, at two, was as into making the snowmen as the six year olds.
How to Make Snowglobes for Playdough Snowman

1. Place snowman in jar & seal
Here's one of her snowmen sitting on the mason jar lid waiting for the "snow globe" jar to be screwed on (the pipe cleaner appendages needed to be poked a bit farther in first so they would fit).
Unscrew Mason jar and place lid upside down on table.
Place snowman on top up the lid.
Carefully place glass jar over snowman and twist to seal.
Note :: The jars are pint-size wide-mouth mason jars from the grocery store.
2. Add gift tag
Next, I printed up some gift tags to glue to the jar tops. If I were extra prepared, I could have printed them on sticker paper, but instead I just used printer paper and a glue stick.
3. Admire the playdough snowmen snowglobes!
I love how these playdough snowmen look in their snow globes! And, as a gift, it is as fun for kids to make as it is for their friends to receive.
And of course, you could do this as a snowman playdough activity without turning them into gifts…
Pin It For Later