The easiest and best way to do monoprinting with kids involves spreading the paint on a plexi sheet or frame with a roller and drawing a design with a Qtip.
Monoprinting has been the perfect printmaking technique for my kids.
It's super easy, for one thing, and instead of making many prints of the same image (which they have no interest in doing) they can do something different each time. They can use different colors and imagery, experiment, see the results right away, and more on to experiment some more.
Plus, with this technique, we get nice crisp edges to the print and a professional-looking border—which I like more than the kids care about, frankly.
So here goes…
First, I created a brief video of the monoprinting process as well, demonstrating this printing activity.
Monoprinting with Kids the Easy Way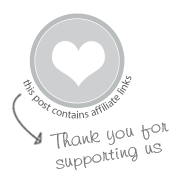 MATERIALS
INSTRUCTIONS
1. Roll the mini paint roller in the paint to coat it evenly with paint.
2. Roll a layer of paint over the acrylic box frame.
3. Use a Q-tip to draw on the paint-covered plexi frame.
4. Center a sheet of paper over the frame and press it lightly but firmly with your hands.
5. Lift the paper to reveal your monoprint!
6. Roll a new layer of paint over the plexi frame and repeat.
Note: If you're using a different color, you might want to rinse the frame off first.
How about you? Have you tried monoprinting with kids?
More Ideas for Monoprinting with Kids
Pin It for Later