Encourage kids' creativity with 11 DIY art activity pages that can be created on the fly, using materials you have, and customized to the child's interests.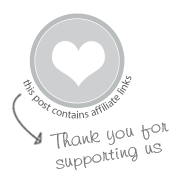 There are a lot of kids' activity books out there, and even a lot of kids' art and doodle books. And some might even be pretty good.
But I like to make my own art activity pages for my kids. Even books.
Why?
I can create something on the fly in response to a current interest or need or situation. It's customized to the child.
It's easy and inexpensive. And often just uses the materials at hand.
And the result is usually more open-ended and can inspire greater creativity.
Plus, my family's experience with most commercial activity books is that only a few pages are used before the book is abandoned.
I like to make a page at a time for the kids and see where it goes. If they want more of the same, I'll make more. If it seems like they're ready to move on, that's okay too.
Today, I thought I'd encourage you to make your own art activity pages. I'll share some of our own standbys and also a couple other pretty cool DIY art activity pages from others.
11 DIY Art Activity Pages for Kids
Update: I've actually since made a printable of the frame art drawing prompt shown above.
You can also combine some of the art activity page ideas above into DIY art journal
How about you? Have you made your own kids art activity pages? 
By the way, if you want creative activity pages for kids, but don't want to make your own, check out my post on 16 Printable Art Activities for Kids.
Pin It for Later