Create drawing prompts for kids with eye stickers! This is a fun and playful way to encourage drawing and creative visual expression.
Updated June 2022
We have a roll of eye stickers that is completely awesome in every way.
It turns out that eye stickers make great drawing prompts for kids.
Who knew?!
We've always been big fans of googly eyes and frankly we didn't see the point of eye stickers for a long time. We just thought that googly eyes trumped them in every way.
But, it's not true at all. Eye stickers are the best!
Here's a fun art activity where we used the eye stickers as drawing prompts.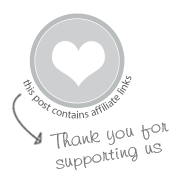 Drawing Prompts for Kids with Eye Stickers
MATERIALS
INSTRUCTIONS
Stick eyes on your paper

Place a number of eye stickers on a sheet of paper in any configuration desired.

Add a prompt (optional)

If you'd like, you can add a few words or question, to inspire or direct the drawing somewhat.



Go for it!

Hand the eye sticker drawing prompt to your child to draw.


Note: You can also have children add the stickers themselves. Because stickers are too fun to let someone else be in charge of them!
We've used black paper for these prompts before, combined with white colored pencils or metallic Sharpies.
And we've also used white paper for prompts, combined with colored markers.
How about you? Have you tried eye stickers like these?
Want More Drawing Activities? Visit the Kids Art Spot where we have a Drawing Workshop for Kids. This online workshop for kids and families features 10 super fun and easy drawing activities, each with a step-by-step video tutorial and printable instructions.
More Drawing Prompts for Kids
Pin It for Later