Create drawing ideas for kids with eye stickers! This is a fun and playful way to encourage drawing and creative visual expression.
Updated April 2023
Have you tried eye stickers for your kids' yet? It's a favorite drawing prompt here at The Artful Parent–you never know what direction your child will take it!
The next time you're looking for something fast and simple to keep your child engaged–set out a tray, some stickers, and and a pencil.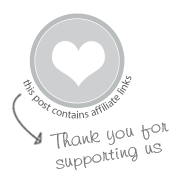 Creative Drawing Ideas with Eye Stickers
MATERIALS
INSTRUCTIONS
Set out supplies

Place paper, stickers and drawing supplies on a tray.

Add a prompt (optional)

If you'd like, you can add a few words or question, to inspire or direct the drawing somewhat.



Time to draw

Your child can add stickers to the paper and use this to prompt their drawings. Is it a person? animal or other creature?

We've used black paper for these prompts before, combined with white colored pencils or metallic Sharpies.
And we've also used white paper for prompts, combined with colored markers.
Want More Drawing Activities? Visit the Kids Art Spot where we have a Drawing Workshop for Kids. This online workshop for kids and families features 10 super fun and easy drawing activities, each with a step-by-step video tutorial and printable instructions.
More Drawing Prompts for Kids
Pin It for Later