Glue batik is an easy and fun art activity for decorating your own fabric. Here's how to do glue batik with kids.
Updated May 2023
Have you ever tried glue batik? It may seem like a complicated process but is actually quite simple.
It's perfect for small projects, like eye pillows, fabric scraps, or flags!
Here's how to make your own glue batik flags!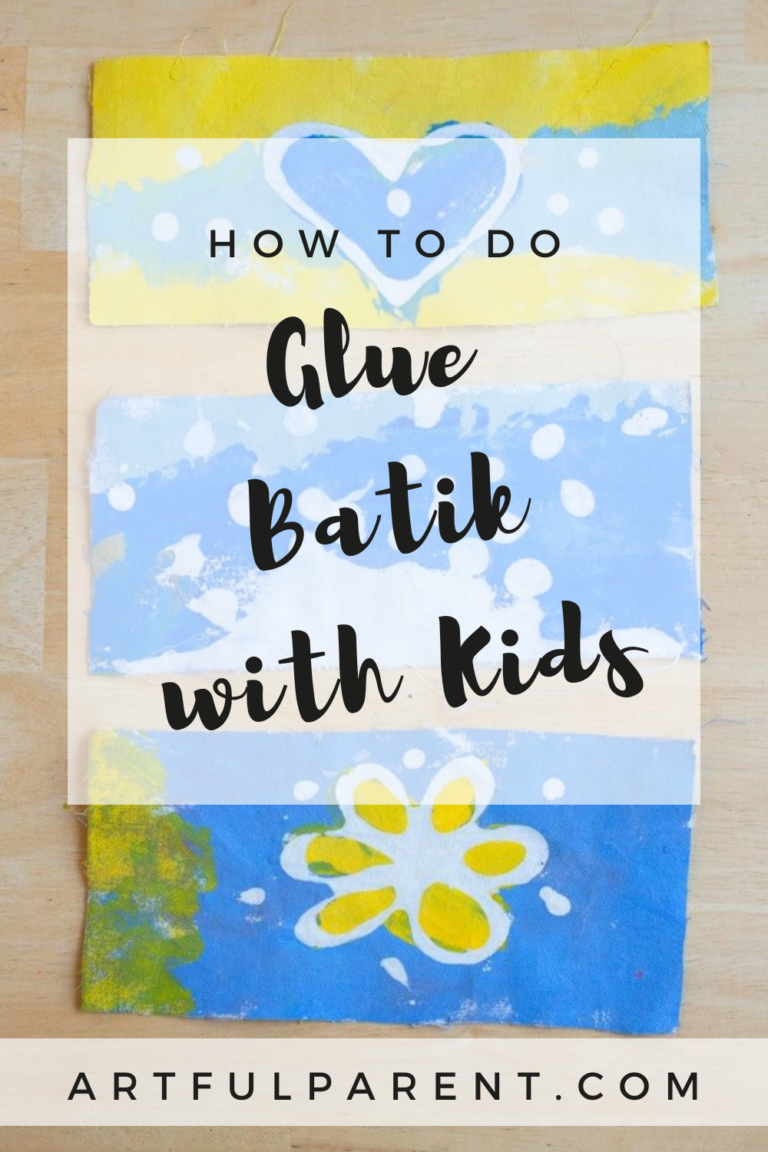 How to Do Glue Batik with Kids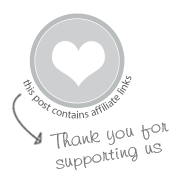 MATERIALS
Plain white or natural fabric
Nail brush or scrub brush
INSTRUCTIONS
Draw your design

Use the glue to draw your design on your fabric. We like looking at pictures of flags and using them as inspiration!



And yes, it's got to be the blue gel. We've tried doing this with the clear gel kind and it didn't work nearly as well.

Let dry completely

It will probably take overnight for it to be completely dry.



Add paint!

Paint over the fabric and dried glue designs with acrylic paint. If the paint feels too thick for the fabric, you can water it down a little.



Let the paint dry

Make sure the paint is completely dry before the next step.

Soften and remove the glue

Soak the glue batik fabric pieces in hot water for one hour to soften the glue. Then scrub the softened glue off with a nail brush or scrub brush.

Dry once again

You can let them air dry or pop them in the dryer with an old towel. Iron if desired.
If you decide to make flags, once they are dry, you can attach them to dowels with velcro or hang them up!
As you can tell, there are a fair number of steps to decorating fabric this way but it's all easy. And worth it!
Have you tried glue batik yet? If not, I highly recommend giving it a try!
More Fabric Crafts for Kids
Pin It for Later