This sticker resist artwork is a fun way for kids to use tape and paint to create art with shapes, letters or pictures.
Updated December 2022
We love a watercolor resist project. And so many lend themselves to wintertime. You can make glue resist snowmen, sticker resist starry night skies, or try these tape and sticker resist skies.
With this one, we used washi tape and star stickers to create some wintry night skies, as well as snowflakes, and even our initials!
Sticker Resist Artwork for Kids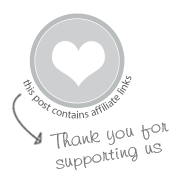 MATERIALS
Watercolor paper (or white posterboard/cardstock)
Something to draw with (optional)
Salt (optional)
INSTRUCTIONS
Create your scene

Use the washi tape to create a house (or snowflake, skyscraper, cityscape, car, robot, trees, boat, initials, etc.). You can assemble a variety of pieces and other stickers as desired and even cut some of them into the shape you would like.



Add star stickers for a night sky effect.



Add paint

Paint over and around your tape and sticker scene with watercolor paint for the night sky.



Sprinkle salt on the wet watercolors if desired for a starry look.



Let dry

Once dry, brush off the excess salt then lift off the stickers and washi tape, revealing the scene.



If desired, you can trace the buildings and add detail at this point with a pen or pencil.
Do you have some tape and stickers you could use for a sticker resist art project for kids?
Winter Arts & Crafts Ideas
Download our FREE printable idea list of 31+ winter activities for kids & families! Or check out the blog post with the links. So many fun ideas for winter!
And if you want even MORE Winter craft ideas, check out our Winter Art Activities Workshop at the Kids Art Spot, our kids' art club. You'll get 10 videos of fun Winter art activities PLUS 10 seasonal drawing prompts!
More Winter Art Activities for Kids
Pin It for Later