How to make snowman paintings with glue, beads and watercolors. This winter art project is easy and beautiful.
Updated December 2022
We've made glue resist paintings in the past – the process is perfect for spiderwebs at Halloween – and loved the process and the product.
Now that winter is here, we are trying the glue resist art idea again – this time with snow as the theme.
Little kids love squeezing white glue! This art project gives them the chance to do so, and make a fun snowman (or other winter) picture at the same time!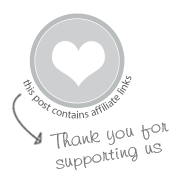 Snowman Paintings with Glue Resist
MATERIALS
INSTRUCTIONS
Draw your snow picture

Create your snow picture by squeezing the glue out in your desired design or picture. We made snowmen, snowflakes, snow-covered Christmas trees, and more.

Note: Toddlers and young preschoolers might find it easier to squeeze the mini glue bottles.
If your child doesn't want to squeeze at all, you can provide a pot of glue and a paint brush and let them paint the glue on.



Decorate your snowman

Press the beads, sequins, and googly eyes into the glue to decorate the snowman, Christmas tree, snowflake, or abstract design (optional).



Let dry

Let the glue dry completely. Ours dried overnight but it might be more or less time for you depending on how enthusiastically or thickly the glue was applied.

Paint with watercolors

Paint around and over the glue picture with watercolor paints. We found it easier to paint the paper with water first (in sections) then apply the watercolor paint.



If you like a more snow-like effect – in a night sky for example – then sprinkle salt over the still-wet watercolor paint.



Let your painting dry completely

Let the paint dry, then brush off any salt. Then admire and display your wintry picture!
Aren't these so fun? They are a great inside art activity for kids of all ages on a snowy day!
More Winter Art Projects for Kids
Want even more creative ideas?
Check out our Winter Fun Creativity pack!
Cozy up with some of our favorite wintertime activities for creative kids! This pack has 40 pages of winter-themed art activities that will keep your kids busy even on the snowiest day!
Pin It for Later