Maia, Daphne, and I have all been creating many, many of these gorgeous sticker resist starry night cards.
Each card is unique and a surprise, which adds an extra element of fun (and lots of oohing and ahhing). But the actual process is super quick and easy, which makes this a great technique for creating multiple cards.
We've been using them for Christmas cards, but you could also use them for post-holiday thank you cards, Happy New Year cards, or to make a set of blank greeting cards as a gift.
Or just as one-of-a-kind art, worthy of framing for a sweet spot on your wall.
How to Make Sticker Resist Starry Night Art Cards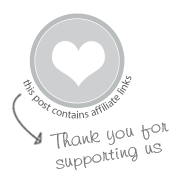 MATERIALS
INSTRUCTIONS
Step #1: Add stickers.
I cut the 9×12″ watercolor paper sheets into smaller squares and rectangles, about 3×4″ each. Then the girls pressed the star stickers onto the watercolor paper.
Step #2: Add paint.
The girls painted over the watercolor paper and stickers with liquid watercolors. We started with blue and turquoise paint, but you can experiment with creating your own "night" shades.
Step #3: Add salt.
Next, we sprinkled salt over the wet watercolor paint. We used table salt, which worked fine, but you can also experiment with kosher salt or other larger salt crystals for varying effects.
Watch how the salt crystals begin drawing the wet watercolors to them, creating a dappled effect.
The magic is beginning!
Step #4: Let dry completely.
Step #5: Remove salt and stickers.
Once the art cards are fully dry, gently rub the salt off with your fingers, and then peel away the star stickers.
*Note: The Avery star labels we used worked great (photo on left). But the foil star stickers Daphne received in a birthday party goody bag (pictured center and right) did not create the same sticker resist effect.
They were silver on the bottom of the sticker, rather than white, and didn't adhere strongly to the paper. As a result, the watercolor paint seeped under them. However, the stickers were still beautiful on the cards, so we just left them on.
Step #6: Make the cards.
We glued the starry night art to the front of blank cards, which were made from 8×10 paper folded in half. We then pressed the cards by placing them under a heavy book until the glue was dry.
Step #7: Add embellishments.
I used a fine black Sharpie to make a border around the artwork and, for Daphne's cards, added the artist's name and date. Maia wrote messages and drew on the front of hers. And, of course, add your message on the inside.
What To Do With The Sticker Resist Starry Night Cards
We mailed some to friends and family…
And paired some with treat plates for teachers and neighbors…
See the candy cane heart? We've been playing around more with bending and shaping candy canes. Then we started experimenting similarly with mints—melting them into wreaths, flowers, and lollipops. Fun, fun!
The other items pictured on this treat tray are all found via Pinterest, btw:
More Ideas for Handmade Christmas Cards
More Ideas for Sticker Resist or Watercolor Resist Art
Pin It For Later