Create amazing and colorful dot paintings inspired by dot artist Yayoi Kusama of Japan. Project & post by Catalina Gutierrez of Redviolet Studio.
Updated May 2023
Yayoi Kusama. What can I say about her?
She is one of the most amazing and inspiring Japanese contemporary artists! Her sculptures and installations are breathtaking and she has done so many other things; from paintings to fashion, films, and even poetry!
There's a great book about her that we read before starting with this activity: "From Here to Infinity" written by Sarah Suzuki, and beautifully illustrated by Ellen Weinstein. I highly recommend it as it's a great one to add to your children's book library. And it's an awesome starting point to get the kids inspired by her wonderful work.
After reading it, the children were fascinated by her patterns and repetitions. The work that most impressed them was Obliteration Room: a complete living room painted white and covered in rainbow polka dots.
Please check it out and share it with your kids before you start this project! So great!
This was our starting point as I talked to them about how we were going to focus on circles, just like Kusama did. We would be doing all kinds of circles in various sizes and colors using different techniques.
Yes, only circles. Again and again all over the paper.
So here it is! Let's make some stunning paintings inspired by her!
How to Make Dot Paintings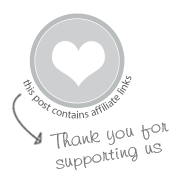 MATERIALS
Paintbrushes
Circle labels (stickers) in different colors
Recycled lids (in all sizes)
Tempera paint in a variety of colors
Round paper plates
Paintbrushes
Recycled lids
Jars for the watercolors
INSTRUCTIONS
Time needed: 45 minutes
Draw Circles

Set out a sheet of watercolor paper for each child. Bring out the oil pastels and ask the children to start working on their circles, choosing a variety of colors.

Talk to kids about how they can make tiny circles and fill them with color, or maybe bigger ones with only an outline or the other way around. 

Remind them to repeat these circles all over the paper.

Paint with watercolors

Bring out the liquid watercolors poured into jars and with each jar include a paintbrush so colors don't get mixed and dirty.


To reinforce this I always tell the kids, "Every brush has its own  little house and doesn't like to be moved into a different one, so please make sure you put them back in its house after you use it."


Ask the kids to either paint new circles or fill in the previously made circle outlines or both.

Stamp more circles

Bring out the tempera paint (previously poured onto paper plates) and all the recycled lids you were able to save for this project.

Show the children how they can make circular "stamps" by placing the lid over the paint and then onto the paper.  Encourage them to use different sizes of lids and different colors of paint.


Add circle stickers

Lastly, bring out the circle stickers.  Neon colors, primary colors, golden, glittery, anything you have! And different sizes if possible.



This is their favorite part. Who doesn't love stickers right?

Ask the kids to stick them to the paper. Stickers can be placed inside their painted circles or around, or anywhere else they like.

Encourage them to cover as much as they can of the paper.
I assure you this project is a winner. The kids enjoyed making these painting so much and the results were so stunning. Don't do you think?
More Fun Art Ideas for Kids
Pin It For Later