Here's our Christmas tree advent calendar for this year! Maia drew and painted a Christmas tree with twenty-five ornaments listing holiday activities on the backs. We loved having an activity-oriented advent calendar last year and Maia was very excited about helping to make one again this year.
How to Make a Christmas Tree Advent Calendar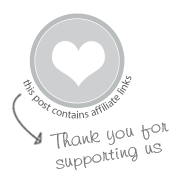 MATERIALS
brown contractor's paper
drinking cup
INSTRUCTIONS

Step #1. Draw a tree
First, Maia drew a large Christmas tree with oil pastels on brown contractor's paper (similar to butcher paper). I know the paper looks like it's floating above the floor, but it's taped to our studio table.
Step #2. Paint tree
After drawing the tree, Maia painted it with green tempera paint.
Step #3. Sprinkle glitter
Sprinkle a generous helping of glitter on the wet paint for good measure. The tree trunk is colored in with chalk pastel which is already causing problems. We keep brushing against it and getting covered with brown chalk. Next time we'll stick with the oil pastels and paint!
Step #4. Number ornaments
The next day I had some circles ready for Maia to number and decorate as Christmas tree ornaments. I used a small drinking cup as the template for the circles and cut them out of watercolor paper, using a hole punch to make a small hole at the top of each.
Step #5. Paint ornaments
After Maia numbered the ornaments, she painted them with liquid watercolor paint, using red, silver, and gold. We are loving the metallic watercolor paint!
Step #6. Write activities
Finally, Maia and I decided on our list of advent activities together. At first I was just going to do it myself and have them be a surprise, but she kept talking about the activities we did last year and I knew she would love to help choose.
We are doing many of the same things from last year's advent (holiday traditions in the making) as well as some new activities. Also, I learned from last year to divide up some activities over a couple of days — i.e. bake the gingerbread house pieces one day and assemble them the next — to keep it from getting too crazy.
After deciding on our activities, I wrote them down on the backs of the ornaments.
Step #7. Attach brad
To hang the ornaments on the trees, we used star shaped brads. I used a needle to poke holes in the paper first to make it easier to insert and attach the brads.
Step #8. Hang ornaments
And, last of all, we hung the ornaments. (I had to use the hole punch to widen the holes on the ornaments so they were large enough to hook over the star brads, which were larger than I initially thought.)
I love our Christmas tree advent calendar!
Our Christmas Tree Advent Calendar Activity List
Make snowflake Christmas cards.
Decorate salt dough ornaments.
Head to the library to pick out some Christmas books.
Drive up to the Christmas tree farm to choose our tree.
String cranberries and popcorn to decorate tree.
Have a friend over and paint nails red and green.
Decorate our own wrapping paper.
Make pinecone wreaths.
Bake gingerbread house.
Assemble and decorate gingerbread house.
Make pinecone ornaments for the birds and hang outside.
Bake gingerbread scones (anyone have a good recipe?).
Make candied and spiced nuts.
Have a family art night and make a holiday mural together.
Decorate and sew pillows as gifts (using Pentel fabric crayons).
Make candy cane playdough.
Go for a winter nature hike.
Play games and drink hot chocolate.
Bake Christmas cookies.
Invite a couple friends over to decorate cookies.
Make popcorn and watch a Christmas movie together.
Go for a drive to look at Christmas lights.
Sing carols.
Make pumpkin waffles with whipped cream for Christmas breakfast.
Pin It For Later