Countdown to Christmas with this homemade advent calendar for kids. Create annual traditions with your family with daily activities for kids.
Updated November 2023
This year we revisited an old favorite from The Artful Parent archives. Jean, our founder created a Christmas tree advent calendar years ago with her daughter and it's a project too cute to gather dust.
We know you'll just love it!
This handmade advent calendar is easy to make and very process oriented, making it totally customizable to your own family. Each ornament on the tree has a holiday activity listed on the back.
Click here for your FREE Printable! You might use this as an opportunity to weave your own family traditions and incorporate new ones as well.
Homemade Advent Calendar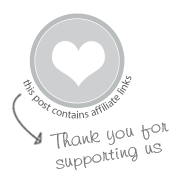 MATERIALS
Time needed: 3 hours
INSTRUCTIONS
Cut out ornaments

First, I used a paper hole punch and took the easy route for cutting out 25 paper ornaments. You can also use a cup to trace a template circle as a guide.



Number ornaments

Next, I wrote the numbers (1 through 25) on the paper circles in pencil and my son traced over them with a Sharpie.



Paint ornaments

We all had fun painting the ornaments with watercolor paints.



Draw a tree

While waiting for the paper ornaments to dry, you can get started on the Christmas tree.

First, cut and tape a large piece of kraft paper to the back of a door or wherever you plan to hang your finished advent tree calendar.

I sketched the outline for the tree with pencil and traced over it with a paint stick.



Paint tree

My kids filled in the rest of the tree, the trunk and a few presents using the tempera paint sticks. We even added a little star at the top!



Write activities on ornaments

While the kids are busy painting, it's a great time to write your activities list on the back of each ornament. (See our printable for ideas!)

And don't hesitate to make the list your own and incorporate the traditions that make this time of year special for your family.



Hang ornaments

We kept things simple and hung our ornaments with washi tape directly onto the finished tree.


Isn't it the cutest?
This advent calendar for kids was an easy and fun way to start off the Christmas season by connecting together through art. And a great time to sit down and talk about the activities and traditions that are important for your family.
We'd love to see photos of your version of an advent calendar for kids! Tag us on Instagram with #artfulparent. And don't forget to download your own printable with 25 Advent calendar activity ideas. (If you missed it, clear your cookies and refresh this page!)
More Christmas Arts and Crafts for Kids
Want even more creative ideas?
Check out our Holiday Creativity pack!
Let's celebrate the holidays with all things crafty! Here are 53 pages full of our favorite drawing prompts, creative play ideas, art activities, and more!
Pin It for Later