Here's how to make candy cane Christmas playdough that looks and smells amazing! Our favorite homemade playdough recipe and tutorial on how to make playdough for fun holiday gifts.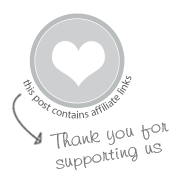 If you are looking for an easy and inexpensive holiday gift for friends and family, candy cane Christmas playdough is just what you need!
Even better, it's a gift that your kids can participate in making. It's easy and fun to make, inexpensive, and once given, encourages creative play.
We LOVE this cooked playdough recipe the best, but if you are looking for other options, we also have a great no-cook recipe!
Christmas Playdough for Holiday Gifts
MATERIALS

INSTRUCTIONS
Make your playdough

Use our recipe, or your favorite playdough recipe, to make a batch of playdough. Then, divide it in half. Dye one batch red and leave the other one white. (Note: if you plan on giving this to many friends, you can also make a double batch of playdough and dye one red and leave one white.)


Photo by Rachel Withers

Knead in the extras

After cooling the dough, knead in some glitter for holiday glitz and glamour.
Add peppermint essential oil (about 10 drops per batch) for the yummy candy cane smell.


Photo by Rachel Withers

Roll out and twist your playdough

Cut up playdough into individual portions – divide each batch into 12 or so – and roll each color into snakes and then twist one red and one white one together like a candy cane.


Photo by Rachel Withers

Package up your gifts

Once you have your candy cane twisted, put each playdough twist into a jar.
Then add the fabric, lids, and labels to turn the canning jar into the perfect holiday present!


Photo by Rachel Withers
More Christmas Activities for Kids
Want even more creative ideas?
Check out our Holiday Creativity pack!
Let's celebrate the holidays with all things crafty! Here are 53 pages full of our favorite drawing prompts, creative play ideas, art activities, and more!
Pin It For Later