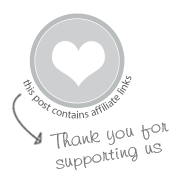 Maia and I made homemade candy cane playdough this past weekend.
I'm always trying to think of gifts that Maia can participate in making and this one fits all my criteria perfectly. It's easy and fun to make, inexpensive, and once given, encourages creative play.
As usual we used MaryAnn Kohl's recipe for play clay from First Art. I always plan to try new recipes, but love this one so much, I never do.
Homemade Playdough Recipe
INGREDIENTS
5 cups water
5 cups flour
2 1/2 cups salt
3 Tablespoons cream of tartar
10 Tablespoons vegetable oil
holiday fabric cut into squares
INSTRUCTIONS
Mix water, salt, cream of tartar, and food coloring.
Cook on medium-low heat, stirring regularly until mixture is hot.
Add oil.
Stir in flour a cup at a time, stirring in between each addition.
Mix until playdough pulls away from pan and is no longer sticky (pinch it between your fingers to test).
Dump dough on counter, let cool a bit, then knead.
How to Make Candy Cane Playdough
1. Make two batches of playdough
To make the candy cane playdough, prepare two batches of the play clay. Dye one batch red and leave the other one white.
2. Add glitter
After cooling the dough, knead in some glitter for holiday glitz and glamour.
3. Then add peppermint essential oil
Add peppermint essential oil (about 10 drops per batch) for the yummy candy cane smell.
4. Candy Cane Twist
Next gather playdough (cut up into individual portions – divide each batch into 12 or so) and the packaging materials (pint canning jars, holiday fabric squares, yarn, and some labels).
We rolled the playdough into snakes…
then twisted one red and one white one together like a candy cane.
4. Place in canning jar
Put each playdough twist into a jar.
5. Assemble jar decorations
Then add the fabric, lids, and labels.
Et voila! Candy cane playdough.
Gifts Maia helped make that she can give to her friends.
Pin It For Later