I came across a photo on Pinterest recently that has inspired all kinds of creative drawing in our home lately.
The photo depicts an artwork that is composed of half a magazine page pasted onto paper and the missing half of the magazine image completed (or made up) through pen and ink drawing.
When I followed the link, the post was not about magazine images as drawing prompts for kids, as I had assumed, but rather about drawing MC Escher-type repeated patterns and cross-hatching (including the aforementioned magazine artwork wallpaper).
However! I took the idea I initially saw and loved in that image and created a handful of magazine drawing prompts for the kids and their friends. And have even used the idea in my daily sketchbook.
It has been such a hit!
I love it. The kids have all loved it. Everyone has been tremendously inspired by these magazine drawing prompts, working more creatively and working on their artworks longer than they often do.
Here's how we did this ::
Magazine Pictures as Drawing Prompts for Kids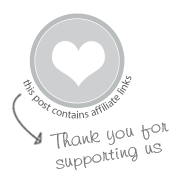 MATERIALS
INSTRUCTIONS
1. Choose your magazine images and cut them out.
I cut out half pages, partial pages, cut around some items, and even did one with a full magazine page (with the idea that the kids could draw over the magazine image).
2. Glue the magazine pages to the paper as desired.
You can either go to work drawing right away at this point or you can let your magazine pages dry under a heavy book so they'll dry flat.
3. Draw around and on the magazine images and paper as desired, using the magazine image as a starting point or drawing prompt for your artwork.
*Note :: To draw on the magazine images, a Sharpie marker or other permanent pen works best. Daphne used silver metallic Sharpies for drawing on her dark magazine page. However, the kids used regular washable markers for the most part.
Here are some of the kids' finished artworks (above) using the magazine images as drawing prompts.
And here are the ones that Harry and I did.
How about you? Do you offer your children drawing prompts? Would you give this idea a try?
More drawing prompts for kids
Pin It For Later