Magazine pictures can be interesting creative drawing prompts for kids, giving them a fun starting point for their art.
Updated May 2023
Have you ever seen a photo in a magazine that caught your eye?
We've discovered that magazines make fun drawing prompts for kids! And not just for kids!
Everyone has been tremendously inspired by these magazine drawing prompts, working more creatively and working on their artworks longer than they often do.
The idea is a piece of artwork that is composed of half a magazine page pasted onto paper and the missing half of the magazine image completed (or made up) through pen and ink drawing.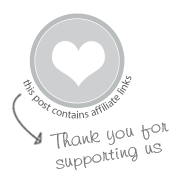 Magazine Pictures as Drawing Prompts for Kids
MATERIALS
*Note: To draw on the magazine images, a Sharpie marker or other permanent pen works best. However, regular washable markers work well on the plain paper.
INSTRUCTIONS
Choose your magazine images and cut them out

You can cut out half pages, partial pages, cut around some items, and or even a full magazine page (with the idea that the kids can draw over the magazine image).

Glue the magazine pages to the paper as desired

You can either go to work drawing right away at this point or you can let your magazine pages dry under a heavy book, so they'll dry flat.



Draw!

Pick a magazine picture and draw around and on the magazine images and paper as desired, using the magazine image as a starting point or drawing prompt for your artwork.


Do you offer your children drawing prompts? Would you give this idea a try?
More Drawing Ideas for Kids
Pin It for Later