Use the egg as a mini canvas for Easter egg art. Draw on the eggs and then proceed to dye over them as usual.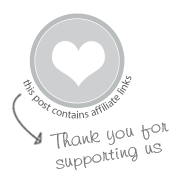 Updated June 2023
I've been thinking a lot lately about Easter egg ideas for kids.
I included a bunch in my Artful Year book, both new ideas as well as some of our older favorites, but there are others floating around in my head that didn't make it into the book. This is one of those.
Drawing in frames.
I have a bit of a thing for frames. You may remember the DIY frame wallpaper we've done in the past. Or the various creative drawing prompts we've done with frames. Frames seem to inspire kids more than just a plain piece of paper. Or, in this case, an egg. They provide a good balance of open-ended inspiration within a defined space.
Easter Egg Art for Kids
MATERIALS
White eggs, hardboiled
A new set of 80s glam Sharpie markers — an impulse purchase inspired by Rachelle from Tinkerlab (any permanent marker would work, of course)
Plastic placemats (ours are from IKEA) or something else to protect the table
Silicone ice cube molds (optional — an impromptu idea for holding the eggs in place; you could also use egg cartons or muffin tins)
Individual cups to keep eggs from rolling around as the child draws (optional)
Kool-Aid + white vinegar for dyeing the eggs (or use food coloring or any commercial kit)
Time needed: 2 days
INSTRUCTIONS
Draw frames on eggs

To begin with, I drew a variety of frames on hard boiled eggs using a black sharpie. I did this ahead of time, in order to have everything set up as an after school activity.



Let kids draw inside frames

The children all drew pictures inside of the frames using the Sharpies.



Besides drawing within the egg frames, the kids also colored some of the frames.



All in all, the results were quite different from the many times I have set out plain white eggs (no frames) and markers or crayons.



Dye Eggs

The next day, we dyed the eggs around the frames with a Kool-Aid dye. Maia poured the powder into tea cups and bowls, then we added hot water and 2 tablespoons of distilled white vinegar to each cup of powder (talk about a fruity smell!).



We used tongs to dip the eggs into the Kool-Aid dye to keep the dye around the frame rather than inside where the drawings were.



Luckily the Kool-Aid dye was intense and worked quickly so we didn't have to hold the eggs in place for long.


We were quite pleased with how the eggs turned out!
Some of our new frame Easter eggs have joined the rest of our decorated eggs in a big wire fruit bowl on our dining table. We also nestled a few eggs in the makeshift yarn nest (loose yarn piled in a small basket) on our spring nature table.
We combined 3 different Easter egg ideas for kids
Drawing on Easter eggs
Dyeing Easter eggs with Kool-Aid
Using frames as a creative drawing prompt
What other Easter egg ideas could you combine?
More Easter Arts and Crafts
Pin It For Later