Making shaving cream marbled paper is an all-time favorite kids' art activity. Here are some tips from years of experience to make the process easier!
Updated September 2022
We LOVE making shaving cream marbled paper. We love any marbling, really, but shaving cream marbling is especially fun (it involves shaving cream, after all) and beautiful liquid watercolors (the colors are just so vibrant)!
We've made shaving cream marbled paper so many times over the years, both on our own and with friends, for no special reason and to make handmade gifts. We've also done it with a variety of paints.
Here's a video showing Shaving Cream Marbled Paper in action! And don't forget to scroll down for some tips we've learned over the years.
Shaving Cream Marbled Paper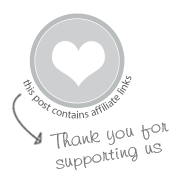 MATERIALS
Shallow baking dish, such as a pie plate or brownie pan
Liquid watercolor paint (or watered-down food coloring)
Stir stick, like a chopstick or the bottom of a paint brush
A scraper, such as a square piece of cardboard
INSTRUCTIONS
For detailed instructions on shaving cream marbling, please visit our post all about the process! There we lay out step-by-step how to make beautifully marbled paper!
We've done shaving cream marbling enough times to figure out how to make the process as easy and fun as possible! So here are our tips for success:
Tips for Shaving Cream Marbling Success
When you buy shaving cream, make sure it's the foamy stuff and NOT gel. We really like to use the Smartly brand from Target – it's very cheap and smells like summer (rather than the typical shaving cream scent!)
You can do shaving cream marbling with just about any paints, not just liquid watercolors. We've done this with tempera paints, BioColors, watered down food coloring, and acrylics. BioColors and liquid watercolors work especially well, though.
While you'd think watercolor paper would be best for this since it involves watercolor paint, you'll actually get better results with a very smooth surface rather than the textured surface of watercolor paper. Use card stock if you have it or buy a sheet of white poster board and cut it down into small pieces.
Scraping the shaving cream off the paper right away is important. You don't want to let the shaving cream soak into the paper. It'll get gunky and stain the paper. For scraping, use something with a wide, straight edge. We've used everything from a piece of cardboard to a large wood craft stick.
We like to keep a bowl in the center of the table while we're working. The shaving cream we scrape off of the newly marbled paper, gets re-scraped into the bowl. And later, when we're finished with the activity, we use a rubber spatula to scrape the paint-y shaving cream into the trash before washing out the bowls and dishes.
Keep a wet washcloth and/or bowl of water handy for washing shaving cream-covered hands. *
To make clean up easier, spray off all the dishes and art trays outside with a hose. Or use a rubber spatula and scrape it all into the trash first, then rinse off.
*If your kids are anything like our kids (heck, like almost any child who has been to our house), this will be the highlight of the shaving cream marbling experience: shaving cream as a sensory experience.
What to do with your new marbled paper?
People Also Ask:
How do you make marbled paper? It is so easy to make marbled paper! Just spray the shaving cream into a shallow dish and swirl some drops of paint into. Then carefully press a piece of cardstock into the cream and remove. Scrape off the excess shaving cream and you have marbled paper!
What kind of paint do you use for shaving cream marbling? You can use just about any paint you have on hand! We love liquid watercolors for it, but you can try tempera, acrylics, or even watered-down food coloring.
What kind of paper is used for paper marbling? We have found that thicker, smooth paper like cardstock or poster board works best for this art activity.
Can you mix shaving cream and paint? Yes, you can! It will make the paint a little foamy and not as spillable! Be sure to check out all the fun art activities you can try with shaving cream.
Have you made shaving cream marbled paper with your kids yet? If not, it's a must-try art project!
More Marbling Art Activities for Kids
Pin It for Later