Create little bowls and cups with a pottery wheel kit for kids. Air dry (no household kiln here) before painting them.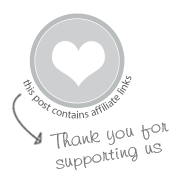 Several months ago, I wrote about Maia's love affair with a kids pottery wheel.
In case you're wondering if this is the sort of thing a blogger might write about in the excitement of early use and then abandon, this has definitely not been the case. Both the love affair and the wheel are still going strong.
The kids pottery wheel is one that was sent to me by Craft Project Ideas to try out. You can buy them in Walmart or you can buy them online through Amazon.
Update: We've since used and loved a different pottery wheel for kids (by Faber Castell) that works a bit better.
Pottery Wheel Kit
Lately Maia has been making a series of small bowls, cups, and other vessels for the family. The clay she is using is regular potters clay that I purchased from Discount School Supply (you get A LOT and it lasts a long time!).
She has gotten around the (to her) sad lack of kiln facilities in our house by letting the clay pieces dry completely and then painting over them with acrylic paint. Perhaps their longevity won't be the same as a kiln-dried piece, but they seem sturdy and Maia is happy.
Would you like to buy a pottery wheel for your kids? I recommend giving one a try! Especially if your child loves sensory experiences or is interested in making little clay pots and bowls.
Pin It for Later
The kids pottery wheel was sent to us for free by Craft Project Ideas, one of my blog sponsors. All opinions expressed are my own.