What's your superpower? Here's our free printable for kids to draw superhero self-portraits and face challenges in everyday life.
Updated October 2023
This post is sponsored by Faber-Castell's World Colors Colored EcoPencils so that superheroes around the world can proudly draw their own skin colors and those of their sidekicks.
This superhero self-portrait is for kids, but we suggest you get in on the action, too. We have the potential inside us to be powerful and to make a huge difference. But oftentimes that power is hidden inside us.
But we need our superhero selves to help us be our best and make a difference.
The first step is for us to recognize and develop our superhero self. And one way to do this is to create a superhero self-portrait.
To do this, is much like creating a regular self-portrait. But instead of drawing yourself exactly as you are, you give yourself extra powers and confidence to do the things you want to do and be the person you want to be.
How to Draw Superhero Self-Portraits
Note: we have a free 3-page printable for you that invites you to make superhero self-portraits with ideas, a frame, and a color-your-own wall art. You can download and print it out at the end of this post.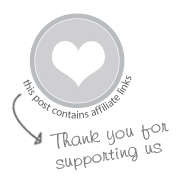 MATERIALS
Free printables from the end of this post
INSTRUCTIONS
Draw yourself

This can be a super realistic self-portrait or it can be as embellished or fantastical as you like. We love using the Faber-Castell World Colors colored pencils because they have 6 skin tone colors that can be layered to create realistic skin tones to match YOU. 



Show your super powers

What superhero powers do you want? Show your special powers through pictures, accessories, symbols, and words.

Some superhero powers to consider:
– Strong
– Kind
– Smart
– Fast
– Flying ability
– All seeing
– Read minds
– Perfect memory
– Make people laugh
– Ability to talk to animals
– Make plants grow
– Heal
– Make rainbows
– and the list goes on and on

Add some accessories

What superhero accessories will you need?

Possible accessories for your superhero self:
– Cape
– Mask
– Wand
– Glasses
– Animal
– Sidekick
– Magic hands
– can you come up with others?
You can download the FREE printable drawing invitation for kids by scrolling to the bottom of the page. (If you missed it, clear your cookies and refresh this page!)
So, pick up a set of World Colors colored pencils by Faber-Castell, print out Superhero Self Portrait Drawing Invitation printables and create your own character and self-portrait!
More Drawing Printables and Drawing Ideas
Want even more drawing ideas?
Check out our 30 Days of Drawing Prompts Pack!
Drawing prompts are a super easy way to promote creative thinking. Here are 30 of our favorite drawing prompts, one for each day of the month in a convenient printable booklet!
A big thank you to Faber-Castell for sponsoring this post and sending me their World Colors colored pencils to try out and review.
Pin it for Later