Marble painting for kids is an easy and fun action art activity that results in a wonderfully abstract work of art. Fun variations included in this article!
Marble painting is always a favorite kids art activity!
We've done it on our own as well as for playdates and the larger toddler art group.
We have created individual-sized marble paintings and larger group marble paintings.
And we've even done a similar painting activity with playground balls in the swimming pool.
It's not painting marbles, but rather painting with marbles.
Here's a video of marble painting in action.
What do you think? Doesn't that make you want to give it a try?
Marble painting for kids fits all my criteria for a winning art activity.
The process is fun and open-ended
It's easy to do
It's the kind of activity that the kids want to do over and over again
Plus, bonus!, the end result looks pretty great—a wonderfully abstract piece of art
Here's how to paint with marbles:
Marble Painting for Kids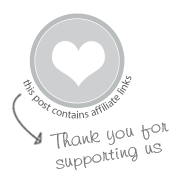 MATERIALS
Step 1. Prep
First, prepare for marble painting by putting some paint in the muffin tin sections (or egg carton or whatever), protecting your work surface (we used these art mats), placing a sheet of paper in your shallow box or baking dish, and setting out the marbles and spoons.
I expected the kids to dive right into the marble painting—it has been a favorite, after all.
But no. They started out by oohing and ahing over the marbles and doing some heavy duty marble trading.
You see, while we have always had marbles (picked up a yard sale when Maia was a baby), I gave each kid a new bag of marbles at the start of this art activity. And they were way more excited about them than I thought they would be.
I think I got these marbles at the local toy store or maybe the dollar store. I don't remember. But if you don't have marbles yet, I'm sure you can find them easily. You can also always order some.
Okay then… Onward to step two!
Step 2. Add Paint-Covered Marbles to Paper
Drop your marbles in paint…
…mix them around a tad to coat them with paint…
…then transfer your paint-covered marbles to the paper in the shallow box/dish.
Daphne transferred a fair amount of extra paint with her marbles as you can see above. Maia transferred almost no extra paint. It's all good!
Step 3. Roll Your Marbles Around
Now lift your shallow box/pan and tilt it this way and that so the paint-covered marbles roll around and leave their little painty trails, creating interesting designs on the paper.
You can roll the paint covered marbles around the paper as little or as much as you like, depending on how you want your painting to look and how much you are enjoying the process.
If desired, you can add additional paint covered marbles and continue working on the artwork.
Or you can stop, remove the marbles, and take out the finished painting.
Finished Marble Paintings
Here's one of Daphne's…
…and one of Maia's.
Plus more of each of theirs.
Have you tried marble painting with your kids yet? If so, perhaps it's time to give it another go.
Marble Painting for Kids – More Ideas
More Ball Painting Ideas
Pin It for Later