This simple paper plate butterfly craft for kids starts with our favorite shaving cream marbling technique then allows for additional decoration of the butterfly.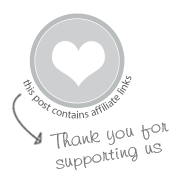 We are big fans of butterflies here—both the real deal and the hand crafted.
We raise butterflies from chrysalis to ready-to-fly with this butterfly kit (so exciting to watch the transformation up close!), we are in butterfly siting mode all summer long (and keep butterflies in mind when choosing what to plant in our garden), and we adore visiting the magical butterfly house at the Durham Museum of Life and Sciences.
On the homemade side, both kids like to draw butterflies and we've made all kinds of butterfly crafts and art projects over the years. (I'll list some at the end of this post)
Maia and I were even both butterflies for Halloween last year!
Actually, I was a butterfly. Maia was a Luna moth; her (homemade) costume still hangs on our wall.
So, we are not new to butterfly arts and crafts. But we did especially like this one…
A marbled paper plate butterfly craft

MATERIALS
INSTRUCTIONS
1. First, marble the backs of your paper plates, following the instructions for shaving cream marbling. Let dry.
2. Next, cut your paper plate in half, then each half into a butterfly wing shape (cut sort of a curved "V" shape along each of the straight edges. See the photos above.)
3. Glue the wings to either side of the large craft stick with a hot glue gun (quick and easy) or a regular glue bottle (slower to dry). Glue two short pipe cleaner sections at the top of the craft stick for antennae. You now have your basic butterfly shape.
4. Finally, decorate your butterfly with marker faces and designs on the body and wings as desired. You can also glue on scrap pieces of the marbled paper plates for extra decoration as we did.
Wondering what to do with your new paper plate butterflies?
You can use them as puppets, as Daphne is doing here. She flew them around the house and had them singing and talking to each other and us.
You can use them as special gifts or birthday cards. Maia and Daphne added Happy Birthday messages to theirs and brought them to a friend's birthday party.
Give this paper plate butterfly craft a try! (With or without marbling the paper plates first.) It's easy and fun and the kids can use the finished butterflies as puppets, wall decorations, as part of a mobile, or as extra special gift cards.
More Butterfly Craft Ideas for Kids
How about you? Do you have any favorite butterfly crafts?
Pin It for Later