Kids can make watercolor painting butterfly mobiles using wax resist techniques with crayons. Hang around your house for a colorful display.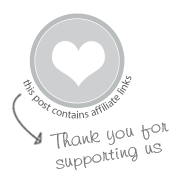 We are big into butterflies right now. Maia runs around the yard with her butterfly net trying to catch them, and bemoaning the fact that she can't (or, at least, hasn't yet).
Our plan is to raise our own this year in one of these butterfly houses. Have any of you tried this? You send away for the caterpillars, feed them, then watch them grow and form chrysalises and finally emerge as butterflies. We are so excited! And I like this way better than the roly polies (otherwise known as pill bugs or armadillidiidae as we found out when we looked them and their food supply up) that Maia's been keeping in a jar in her room.
Update: We've been using a butterfly house ever since and LOVE it! You can read about our experience with it here.
For a recent art project, Maia and I created a butterfly mobile that now flutters in the cross-breeze of our dining room windows. We used watercolors over a white crayon-resist design for the wings with clothespins for the bodies. Very easy!
Here's the short version of the instructions:
Watercolor Painting Butterfly Mobile

MATERIALS
INSTRUCTIONS
Cut out shapes

Cut the watercolor paper into butterfly shapes.

Design the wings

Draw designs on the wings of your butterfly, using the white oil pastels.

Paint the butterfly

Paint over the entire butterfly with the watercolor paints.

Add the butterfly body

Slip an old fashioned wooden clothespin over the center and glue it in place (a hot glue gun works well) for the butterfly body.

Hang your butterfly!

For the mobile, tie thread around the body or head of the butterfly and attach the other end to a stick, an embroidery hoop, or just to the ceiling (as we did).
You can see the full tutorial in my arts column for the May issue of WNC Parent. The online version is here. (Type 34 in the page number search module at the top of the screen, then click on the page itself to view it larger.)
In addition to the crayon-resist butterfly art activity, I have instructions for painting cookies and talk a bit about process vs product. You can take a look here.
More Butterfly Art Activities for Kids
Pin It for Later