Raising butterflies with kids is magical and rewarding! Start with a butterfly house and caterpillars and watch them turn into chrysalises then butterflies.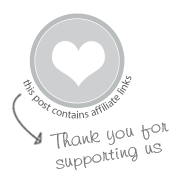 Have you tried raising butterflies with your kids?
We do this almost every year and LOVE it. I mean, really, really love it. The kids get so excited about every step of the process.
We use this butterfly house and send away for the caterpillars, although sometimes we also bring in caterpillars from the garden.
And we watch…
We watch the teeny tiny caterpillars eat the caterpillar food inside the container they come in.
And we watch them grow and grow.
We watch them create their chrysalises.
Then we attach the little chrysalises to the top of the butterfly house.
And we watch them some more.
We wait and watch and wonder.
And then, one day, the butterflies emerge!
It is the most magical process to witness!
We feed the butterflies fruit and flowers and sugar water and watch a bit more…
…before taking them outside (usually to the garden, but in the photos above we were at the beach)…
…and releasing them with ceremony.
It's such a magical process to share with kids!
If you've been wondering how to raise butterflies, I highly recommend giving this a try. It's super easy with a kit like this, especially the first time or few that you do it.
We use this butterfly house and order our caterpillars from the same company. (The house comes with a voucher for free caterpillars the first time and you can buy them separately each subsequent time).
Even though we raise our butterflies from a kit, know that you can also bring in your own caterpillars and even make your own butterfly house without too much difficulty.
Raising Butterflies with Kids (More Resources)
And if you're really getting into butterflies, try some butterfly crafts, do a simple butterfly art activity, and read some butterfly books, too!
Pin It for Later