Create your own DIY Valentine decorations with melted crayon hearts. This Valentine's Day garland look beautiful hanging in the window!
Updated December 2022
We love making melted crayon hearts to hang as suncatchers and make a new batch almost every Valentine's Day. They look so pretty hanging in a sunny window!
Hang them individually or string together to make a beautiful DIY Valentine decorations.
DIY Valentine's Decorations
This is one of the Valentine crafts from my book, The Artful Year: Celebrating the Seasons & Holidays with Crafts & Recipes.
Melted-Crayon Heartstrings
From The Artful Year, by Jean Van't Hul, © 2015 by Jean Van't Hul. Reprinted by arrangement with Roost Books, an imprint of Shambhala Publications Inc., Boulder, CO.
These heartstrings combine the symbol of the season with one of our favorite craft projects and look beautiful in a sunny window.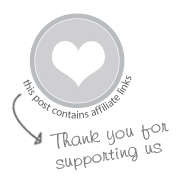 MATERIALS
Crayons in Valentine colors
Bowls or muffin tins
Ironing board
Newsprint or scrap paper
Sewing machine (or see non-sewing option below)
INSTRUCTIONS
Prep your materials

First, grate the crayons. Be sure to keep the colors separate in bowls or muffin tin sections.

Then, preheat the iron to the cotton setting. Make sure to turn off the steam.

Lastly, prep the wax paper. Cut a length of it and fold it in half, making a crease at the center.

Sprinkle grated crayons over the wax paper

Cover one half of the wax paper with crayon shavings. Fold the other half on top to cover the crayon shavings, so it resembles a sandwich.

Melt the crayon shavings

Carefully set the wax paper sandwich on your ironing board between layers of newsprint (the newsprint will protect your iron from being damaged by the melting crayon). Iron the sandwich enough to melt the crayon.

Make as many as desired. Replace the newsprint as it gets oily and covered in crayon.



Create heart shapes!

Cut the melted-crayon sheets into heart shapes.



Stitch the hearts together

Sew the hearts together with a basting stitch through the center of the hearts horizontally, leaving an inch or two between hearts.

If you prefer not to sew, you can use a hot glue gun to create your heartstrings. Place a dab of hot glue in the center of two hearts and gently run a thread or fine string between the two. Continue by adding more glue dots and hearts.
Hang the hearts in a sunny window and enjoy!
Want more seasonal and holiday craft ideas for your family? You'll find lots in my book, The Artful Year: Celebrating the Seasons & Holidays with Crafts & Recipes, including 23 spring crafts, 10+ summer crafts, 28 autumn crafts, and 39 winter crafts.
More Easy Valentine Crafts for Kids
Pin It For Later