I started writing this yesterday with the idea of sharing the best kids' science experiments to do at home. For you, of course. But also partly as a reminder for myself since Maia has a birthday coming up and has requested a Mad Scientist party with lots of fun science experiments.
Basically these are our favorites out of all the science experiments we've tried so far. The ones we absolutely loved and the ones we've repeated (and repeated and repeated).
Most of these are pretty dang simple. The few that are a tad more involved or require materials you need to track down are included because they are well worth it.
At the end of this post, I'll share a few more that were suggested by readers on Facebook yesterday.
The Best Kids Science Experiments to Try at Home
Here are more than 14 awesome science experiments for children!
Explosions, Eruptions & Immediate Reactions
1. The awesome rainbow milk science experiment 
Love, love, love this one!
2. Baking soda volcanoes (with a little extra oomph)
I can't tell you how many volcanoes we've set off around here. Lots for sure. Mostly simple baking soda and vinegar eruptions in a jar, but there have also been papier mache volcanoes, playdough volcanoes complete with ecosystems as in the link above, and sandbox volcanoes.
3. Elephant toothpaste
We made this rainbow elephant toothpaste a few months ago using the basic elephant toothpaste tutorial on Fun at Home with Kids. So awesome!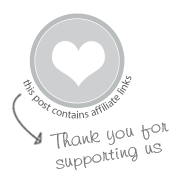 4. The mentos geyser
So fun! We just bought one of the Steve Spangler geyser tube kits from our local toy store and followed the (super simple) instructions to set off the 25 foot geyser. You can also buy the kits from Amazon or directly from the Steve Spangler Science website.
This is such a simple experiment and activity but mesmerizing for kids.
Ice, Bubbles, & Water
6. Tensile bubbles
We used this great tutorial for tensile bubbles on Babble Dabble Do to make the special bubble wands and geometric bubbles you see in my Instagram video above.
7. Dry ice bubbles
Maia and her friends LOVE it when we pick up some dry ice at the grocery store for some dry ice bubble experimenting. You can read how to make the dry ice bubbles on the Steve Spangler Science site.
Or, make extra awesome dry ice bubbles with a special contraption as Not Just Cute did. (We haven't yet, but it's on our to try list.)
8. The melting ice science experiment 
Watch as salt melts tunnels through the ice! The food coloring or liquid watercolors help you see the tunnels better and make the whole experiment as much of an art activity as a science experiment.
This one is always so fun! I'm including it with the science experiments, even though my kids just think of this as super fun fake snow, because the insta-snow powder is really a water-absorbing polymer. Which means water beads should probably be on this list, too.
10. Painted daisies 
Watch what happens when you put white flowers in colored water. And double the fun when you make bi-colored flowers!
More fun science experiments to try at home
11. Bend and shape candy canes
Who knew?
Watch the "M" float off an M&M…
13. Oobleck or goop
This is the very first art/science activity I did with Maia and a toddler friend of hers and it has been repeated many times in our house. No explosions or anything, and only two ingredients if you don't include the food coloring, but still completely captivating.
14. Breaking open rocks
I have a whole post about learning with and about rocks, but my kids mostly just like to crack open regular ol' rocks with a hammer and see what's inside. And sometimes geodes if they're lucky. (Note: I have them wear safety goggles when they are breaking open rocks.)
Even more ideas for the best kids science experiments!
So… Yesterday, I asked this question on facebook:
What are your kids' favorite science experiments? Maia has requested a mad scientist type birthday party and I'm trying to figure out what science experiments to include… We've done quite a few fun ones but would like to have at least a couple new ones up my sleeve!
And thanks to all the great answers, here are even more ideas for this list! Not tested by me and my young test subjects as of yet, but these are (more than) a few that caught my eye and that could end up on our upcoming science birthday party line-up.
ooblec on a speaker https://www.youtube.com/watch?v=3zoTKXXNQIU&feature=youtu.be – Yasmin
Hard boiled egg being sucked into a jar, exploding bicarbonate and vinegar sandwich bags. – Desiree
My middle son has just come home from Science week at school with a paper flower which opens in water. You cut out a basic flower shape with four petals. Stick a picture of a bee or beetle in the middle and fold each petal in to the middle. Gently place on top of a bowl of water and it opens up by itself. – Bernadette
making soap clouds and making your own soap from them. tutorial: https://www.ourbestbites.com/2012/04/kitchen-craft-soap-clouds-and-homemade-kiddie-tub-soaps/ – Christina
Make and race hover crafts from take away boxes and balloons – Jane
Making rubber balls with borax and Elmer's glue – Sunny
a tube, yeast, sugar and warm water, a deflated balloon over the top shake the yeast "farts" which causes the balloon to inflate. I did this at a sleep over with boys 7 to 9 they loved it. you can use an empty water bottle, 1 packet of active yeast, 1/4 cup warm water 1 tsp sugar, large balloon, ruler to measure. measure in 5 min increments. The water wakes the sleeping yeast up. they wake up hungry, you feed them the sugar and their waste/farts are gas that fill the balloon. As they eat the more gas they produce thus filling the balloon. It doesn't blow all the way up, but it is cool. – Jackie
We saw one on Play School (Aussie TV show) last week and it was pretty cool. Have a flat small-medium sized white dish. Fill it with water and put four M+Ms in it (red, yellow, blue, green) spread out on the edges. Watch the magic happen as the colour moves out of the M+Ms and towards the centre. None of the colours mix so you get four quarters of bright colour. – Amanda
Alka seltzer.lava lamps….pour oil in a tall clear vase. Add water…equal amounts…. now add drops of food coloring…wait til they pop!…so cool. Now drop in an alka seltzer tablet..sooo fun! You can keep adding them. Wait til it dissolves b4 adding the next – Hilary
Making ice cream with a cup of half and half, a teaspoon of vanilla, two tablespoons of sugar in a quart bag. Then in a gallon bag about six cups of ice and half cup of salt, anything but table salt should work. Put the quart bag (sealed) in the gallon bag then seal and shake rattle and roll for about five minutes. Then pull out the quart sized bag with your ice cream and add your favorite toppings. – Heydi
How about your family? What are your children's favorite science experiments? Any ideas for one that would be just perfect for a group of 9 year olds at a birthday party?
Pin It for Later