Don't these look pretty and festive?
I checked out a new stack of books from the library recently, including one called Making Magic Windows by Carmen Lomas Garza on the Mexican folk art of papel picado (cut-paper art).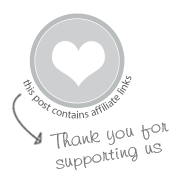 Maia and I both loved making the papel picado and I like the idea of using them for Valentine decorations as well.
Papel Picado Inspiration
It's pretty much like cutting snowflakes out of colored tissue paper, with varying degrees of complexity. I worked my way through the first half of the book, meaning I did most of the easier ones.
Maia really got into making papel picado. She made even more than I did, which is no surprise considering she's glued to her scissors these days.
She mostly just cut lines which don't show up well when you open the paper up, but she did cut out a few triangles and other shapes.
I cut these out; the pink ones are from Making Magic Windows and the red ones with the hearts are my own (very simple) design.
Afterwards, we followed the instructions for attaching the papel picado onto string for hanging. All you need is a glue stick and you fold the top of the tissue paper over the string.
The whole project was easy and fun. It makes me want to drape our entire house with these pretty banners! And to make some to hang in the window, too.
Wouldn't they make great party decorations?
How about you? Do you have a favorite folk art tradition that you'd like to share? Leave it in the comments below!
Pin It For Later