Try these fun Halloween playdough ideas for kids: create spooky monsters, cute lil pumpkins, creepy spiders and more!
Updated August 2022
We love playing with playdough all year long. But at Halloween, it is especially fun to use it to create all kinds of spooky creatures!
You can make a big batch of playdough and dye it a variety of Halloween colors (you can even add glitter to it!) and then let your kids have at it.
For easy homemade playdough, see our favorite cooked playdough recipe and no-cook playdough recipe.
Before you get started, take a look around the house for buttons, lego parts, beads, pipe cleaners that your kids can use to create their own playdough monsters!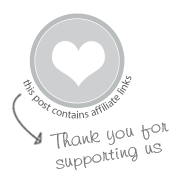 Halloween Playdough for Kids
MATERIALS
Here's a list of our favorite playdough poke-ins:
1. Pumpkins
Dye your playdough playdough orange and add a sprinkle of pumpkin pie spice to make it smell delicious! Then roll it in a pumpkin shape and add a stem, vine, and if you'd like a jack-o'-lantern face!
2. Spiders
Pipe cleaners can be used for everything from antennae and hair to legs and stripes. They are perfect for creating creepy Halloween spider legs! And don't forget lots of googly eyes!
3. Monsters
This might be our favorite Halloween playdough idea, because the possibilities are endless. You can make it any color you'd like, and you can use any and all of the poke-ins you have to make it as scary or as funny as you want!
If you have a favorite Halloween creature or critter, make it! And you don't have to stick to Halloween, either. Check out our playdough page for tons of ideas on playdough play!
More Halloween Craft Ideas for Kids
Autumn Arts & Crafts Ideas & Supplies
Download our FREE printable idea list of 31 Halloween activities for kids & families! Or just check out the blog post with the links. So many fun ideas for Halloween!
And be sure to check out our FALL family fun list in our Amazon store! It includes supplies for fall arts & crafts, autumn toys, Halloween ideas, and picture books about autumn.
And if you want even MORE Halloween arts and crafts, check out our Halloween Arts and Crafts Workshop at the Kids Art Spot, our kids art club. You'll get 15 videos of fun and spooky art activities PLUS 17 Halloween-themed drawing prompts!
Pin It for Later