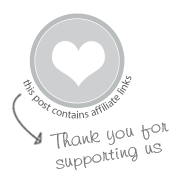 I've been creating photo books for years.
First of trips my husband and I took before we married and then of our family afterward.
Admittedly, the time and effort I've been able to put into photo books has dropped (dramatically) over the years as I've gotten busier with family responsibilities and my work. There are way more photo books of child #1 than child #2. I still mean to rectify that and now I may have found the perfect solution.
A quicker and easier way to make a photo book.
Tell me more, you say?
I was recently approached by Montage to try out their simplified photo book making process and write about it.
Note: Montage, which I used to create this book is no longer around. But their sister company, Mixbook, makes great books, too!
Their deal—You simply upload your photos and their system will shuffle them into an attractive layout with the photos roughly organized chronologically.
That's it.
You could click the checkout button straight away if you wanted to.
Or you have the option of tweaking a bit.
Somehow their system knows which photos work better in which formats or sizes. It gives preference to the portraits or group photos for the full-page spreads and the larger photo locations. And it picks good contenders for the front cover.
The Photo Book Cover
Here's a screenshot of the initial front cover the Montage system came up with for my book. See the "shuffle cover" button? Click that and it'll put in new photos and a new layout. Pretty neat. Hover your mouse over an individual photo and you have the option of deleting it from the cover (or page).
I liked the photos Montage picked for my book cover but decided to go with something a bit simpler this time.
By the way, this book was created with photos from our Thanksgiving with my sister- and brother-in-law and their kids. I wanted a memento for each family, and especially for the cousins to look at and remember each other and the good times they had together.
Make a Photo Book: The Process
You can go with the layout as is and check out and you'd be in good hands. I think the Montage program did a pretty good job with mine (above).
Even so, you can do as I did and tweak the layout a bit by moving photos around or changing the numbers or sizes of photos on a page.
You can change the theme, adding white space or different backgrounds.
And you can even add text if you like.
The whole process was pretty quick, even with a bit of tweaking.
The slowest part for me was choosing the photos to use for the book.
And uploading the photos. But since I was giving it crazy big images (5,000-7,000 megabyte ), I'm not surprised.
The books are reasonably priced (they start at $39) and include up to 70 pages and 180 photos. (No additional fees for each additional page over 20, the way I've been used to with other photo books!)
All in all, just what a busy mom could ask for. A quicker and easier way to make a photo book.
The Finished Photo Book
I was so excited when the photo book arrived!
The book was so nicely packaged and presented. (I'm a sucker for good presentation.)
And the book is very high quality with thick pages and a lovely leather cover.
I meant to bring the photo book on our trip to Raleigh this past weekend so I could share the photos with our family.
But since I forgot, I've decided that I'll just have to order a second copy to send them as a gift.
Oh, and one for each of the grandmas.
If you'd like to make a photo book with Montage yourself, you can click here to get started or to check out their site
Again, Montage, which I used to create this book is no longer around. But their sister company, Mixbook, makes great books, too!.
Pin It for Later
This post is sponsored by MontageBook; all opinions expressed are my own.