If you haven't tried this salt melting ice experiment yet, you must! This beautiful version of this easy science experiment for kids is from the new book Play Make Create by Meri Cherry and involves adding color to ice tunnels and making beautiful ice sculptures.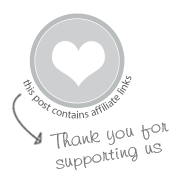 I'm a big fan of mixing art, science, and play in the name of childhood fun, learning, and creativity. There is no need to keep activities (or people) neatly in separate boxes and the less that is done, the more interesting and fun activities (and people) become.
So I just wanted to give a big thumbs up for Meri Cherry's new book, Play Make Create: A Process-Art Handbook. She blurs the lines between art, science, play, and crafts in a beautiful and inviting way that will help kids everywhere be more creative while having a blast.
HEADS UP! We are giving away a copy of Meri's book at the end of this post!
Meri Cherry has long been a friend, part of a mutual group of kids art bloggers, and someone I've admired over the years for her fun ideas, beautiful aesthetic, and child-oriented approach to art. You probably know her from her blog (Meri Cherry) or her Instagram (@mericherryla) or even from her kids art studio in Los Angeles.
So when her publisher asked me for an endorsement for her new process-art book, I said of course!
"Play, Make, Create is a wonderful invitation to children's art, combining tried-and-true favorites with creative new ideas. Kids will love doing these fun process–art activities and parents will love Meri Cherry's simple, no-stress approach to bringing more art and creativity into the home."
And then, since her book came out on the same day as mine, we made plans to write blog posts about each other's books on the same day. 🙂 So today I'm sharing an activity from Meri's book here on The Artful Parent and Meri is sharing my book over on her blog.
Using the Melting Ice Experiment to Make Ice Sculptures
When I asked Daphne and Maia to choose an activity from the book, they bookmarked quite a few but were especially excited to make ice sculptures.
This melting ice science experiment is a family favorite and something we've done a number of times in different ways over the years, but it had obviously been a while and the kids were really excited about Meri's presentation of the activity.
It's an absolutely amazing experiment and the results are gorgeous!
Here's a video of this activity in process and I'll share some photos and tips below.
Get Started with the Melting Ice Experiment (Ice! Salt! Color!)
Daphne filled some food storage containers with water, slipping animal figurines into some of them, and set them in every available spot in the freezer.
TIP: Try this with a variety of sizes and shapes! It's interesting to the see the differences as they react to the salt and color.
The next day, she took the ice blocks out of the containers and set them on a tray with a rim. (This is important, as you'll soon see. All that melting ice + the addition of liquid color means lots of colored water that you want to contain.)
We also put out some salt in a small bowl with a spoon and some watered-down food coloring in small jars with pipettes/droppers. (I think we used liquid watercolors for the purple.)
The Ice Melting Process
To do the ice melting experiment, you sprinkle salt over the ice blocks and then add liquid color (liquid watercolors or watered-down food coloring).
The salt melts the ice faster than the ambient temperature, melting tunnels and crevasses into the ice.
And the liquid color highlights the tunnels and crevasses so that we can better see them.
But besides the science behind what's going on with the experiment, it's a fun process to do and observe, and the results can be absolutely beautiful!
These Make Beautiful Ice Sculptures!
Each block of ice becomes a stunning ice sculpture as it's formed by the salt melting technique and colored with the liquid paint.
And you can stack and combine the ice sculptures as well!
A big thank you to Meri Cherry for sharing the wonderful art, play, and science activity in her new book!
We ALL had so much fun doing this melting ice experiment and making the ice sculptures! And I'm so glad that we came across the activity in Meri's book.
The Book: Play Make Create by Meri Cherry
There are so many fun process art + play activities inside this book! It's definitely worth picking up a copy!
You can buy Play Make Create: A Process-Art Handbook on Amazon and everywhere else books are sold.
Daphne bookmarked half the pages, including this balloon wall. What child wouldn't want to make that?!
Book Giveaway
To enter this giveaway for a copy of the Play Make Create book by Meri Cherry, leave a comment to this blog post below AND enter with the Rafflecopter widget. Open to readers around the world ages 18 and older. Giveaway closes July 18th at 11:59 pm EST. Winner will be picked randomly, announced here, and contacted via e-mail. Winner has 48 hours to respond or another winner will be picked.
Pin It for Later