Try scribble art for a relaxing art activity that has beautiful results. A great process art activity for kids of all ages to create together on a small or large scale!
The kids and I did some scribble drawings the other day, and then filled the spaces with watercolor paints.
It was fun, simple, abstract, and even meditative. Almost like zentangle in painting form. And the results were beautiful!
I came across the idea here, kind of a random Pinterest thing, and gave it a try immediately. Some of you said that you did this activity growing up or with classes, so I guess it's one of those oldies but goodies that just wasn't on my radar.
Scribble Art for Kids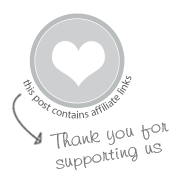 MATERIALS
(Note: We did this on regular-sized (8 1/2 x 11 inch) paper the first time. Then we tried a couple large ones on poster board.)
INSTRUCTIONS
1. Scribble
Fill your paper with a big scribble drawing of overlapping and intersecting lines and swirls.
2. Paint
Paint the sections of your scribble drawing with watercolor paint. Easy peasy!
Take your time with this. Do it to music or sit and talk quietly together while you do this simple art activity.
I recommend giving this a try with your kids! Just do a round of scribble drawings, then break out the watercolor paints. It truly is simple yet the process is soothing and the results are beautiful.
You can also do scribble drawings with markers, crayons, or just about any art materials.
More Drawing Games for Kids
Pin It For Later