I don't buy coloring books for my kids and never have.
I understand that you might feel like I'm attacking a sacred childhood institution but let me explain my reasoning.
Coloring inside the lines of someone else's drawing is not art and it depresses creativity rather than encourages it.
I would much rather have my kids draw and color their own picture than use a coloring book.
I'd also rather have them play a drawing game or use a drawing prompt, as those are also creative activities.
A child who is making his or her own unique artwork will still get "coloring" practice if that's important to you. And I assure you that they will likely start to color "inside the lines" with age and development, but there's no need to encourage it unduly or too early.
Coloring books give kids the wrong messages ::
That their own drawing is not valued
This is what drawing looks like—perfect, adult, professional
Just color it in
Don't think for yourself or draw for yourself
Color inside the lines
Do busywork and be quiet
Things look a certain way and should be depicted a certain way
If you want to raise creative kids, skip the coloring books and give them paper and crayons. Encourage them to draw for themselves.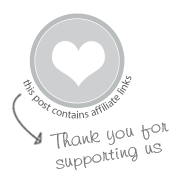 And if you want alternatives to coloring books, here are some that encourage creativity ::
A doodle book of drawing prompts. I especially like Taro Gomi's doodle place mats, partly because they are easy to pull out and use one at a time, but mostly because the drawing prompts are approachable. They are loosely sketched and kid-like without drawing "down" to them (more abstracted than anything, really). My kindergartener easily adds her own drawings without feeling intimidated by the existing drawings.
A boogie board for drawing, art games, and writing (plus my 10 year old uses it for her math homework)
The Anti-Coloring books for older kids. I had one as a tween/teen.
Activity books often have drawing prompts in addition to other activities that get kids thinking and doing (many of these also have coloring activities, but I don't stress about it)
Mandalas. If you really want something to color in, how about a book of abstract designs, such as mandalas? (But really, I'd rather kids learn to draw mandalas themselves.)
One of Ed Emberley's how-to-draw books plus a sketchbook and markers
Tangle Art & Drawing Games for Kids, an awesome new book that kids can use on their own
And here are some fun DIY alternatives to coloring books ::
That said, I'm not the coloring book police.
My kids use (and enjoy) the coloring sheets that restaurants give them with their kids' menus. (Although just as often, they'll flip them over to the blank side and ask to play the scribble drawing game, tic-tac-toe, or do back-and-forth drawings.) And they've received coloring books as birthday gifts (A few pages might get colored in before the book is forgotten). I don't make a big deal out of it.
But I also don't buy coloring books for them. I'd rather have them draw their own art than color in someone else's.
If your children want a simple coloring experience, how about doing a scribble drawing then coloring in the shapes? Or make color field drawings as Daphne's been doing for months now as her storytime drawing.
How about you? Are you for or against coloring books? (And why?)
Pin It for Later