We've been taking our art outside more and more lately.
Our backyard is perfect for splatter painting with kids, painting at the easel, chalk drawing, body outlines, and weaving on the garden loom.
But especially for anything messy, such as splatter painting.
My latest column in the WNC Parent magazine is about taking the art (and the messes) outside and making your backyard your art studio. I also encourage readers to try splatter painting, whether on a big scale with an old sheet, or on a small scale with a piece of paper or blank card.
Splatter painting with kids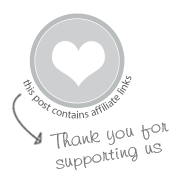 MATERIALS
Fabric (such as an old sheet), paper, or mat board
Acrylic paint (watered down with equal parts water) for permanent art or tempera paint if you want something more washable
INSTRUCTIONS
Spread your fabric out on the ground.
Dip your paint brush or spoon into the paint then flick your wrist to splatter the paint across the fabric.
Continue splattering with one or more colors as desired. Experiment with brief wrist flicks or wide wrist flicks. Try splattering close to the fabric or far away. Try circular motions or up and down motions.
Let dry.
Click here to read my column about Outdoor Art in WNC Parent. You'll have to enter page 56 in the search field at the top of the page. Then click on the actual page when you get there in order to see it large enough to read.
How about you? Have you tried splatter painting with kids? 
Pin It for Later ::