This creative gift guide for boys (and girls) is written by Rachel Flaherty, a longtime friend, mother to four boys ages 4 through 9, and my trusty assistant.
While she wrote this guide specifically for boys, I'm sure you realize that all of these ideas can be equally appropriate for girls as well!
Creative Gifts for Boys (and Girls)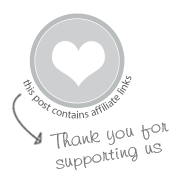 Note :: All toys and kits can be enjoyed by both sexes.  While there is certainly lots of overlap of interests among boys and girls and as many interests as there are individual children, we're suggesting ideas that we've seen enjoyed by boys in particular.  There are definitely exceptions and the list doesn't end here. Please leave a comment to add your favorites and suggestions to the list!
You'll be able to find many of these items locally, at the toy store or hardware store, for example. However, online links are included for your convenience and so you can find out more information about the products mentioned.
Traditional Toys as Gifts
Magnetic tiles :: Including magnatiles and all the other various similar brands.
Magnetic blocks  :: Tegu are unique magnetic blocks that keep your structure intact after it's completed. They are also "toys with a purpose" as your purchase supports a company that pays its workers fairly, uses sustainable materials, gives back to its community, and more.  You can read their story here.
Legos ::  Period.  I know they are already popular and maybe not worth mentioning, but seriously, it's what most families with sons see their kids building with more than anything. Start with a kit but then explore and build your own creations.
Wooden Blocks :: Definitely important to get a set that has pieces long enough to make bridges and tunnels etc, such as this maple block set. These large natural branch blocks are fun to use as stands and as stages for people.
JM Cremps – The Boys Adventure Store :: For those looking for a very "male" boy store online, check out JM Cremps,  which features a large variety of boy-themed items including camouflaged clothing, western ware, metal detectors, tractor-themed items, tools, a huge book list (history, science, etc.), play guns, and so much more.
Blue Painters Tape :: Limitless fun!  Kids can make parking lots and roads on floors (use caution on finished hardwoods), pictures on walls, tape up their own art work, decorate and connect toys (my kids connect trucks to one another and tape people onto trucks), art resist, etc.
Blue painters tape (buy it at the hardware store!)
DIY Kits as Gifts
Note :: Feel free to use what you have for these kits… Wash a trowel you rarely use and give it to your kid in the outdoor science kit, for example. They won't know or care that you already had it. It's less about getting the perfect item and more about giving your child the space and invitation to explore with these items.
You can put together these kits with items you already have or items you can purchase easily at hardware store and toy store. (Great for last minute shopping!)
Outside Science Kit
Shovel :: A trowel is probably less likely to break and easier for a kid to use than a larger shovel, but you can use what you have.
Bug collector box for catching/observing bugs and then releasing them
Make Your Own City
(Let the kids design roads and a town… as simple or detailed as they like)
Poster boards
Matchbox cars or other small cars
Old blanket (My kids love to drive their cars over mountains/valleys in a blanket)
Blue painters tape or road tape
Carpentry Kit
(parent co-worker required for safety)
For the smallest builders  (preschool-early elementary), we like the tools offered at Montessori Services. For mid-elementary and up, we suggest simply getting them smaller versions of regular tools at a hardware store.
Clamps
Hammer
Measuring tape
Nails
Miter saw with plastic box
*Scrap wood
Stumps (to be used as a work bench and for nailing practice)
*For those who don't have access to scrap wood, you can purchase wood at a variety of places including Lowe's and Home Depot.  We suggest pine or poplar because they are softer and easier to nail into.  You can cut into your desired shapes… and often these stores will cut it for you.
 A "What Can You Make with This?" Kit
Build your own robot, building, spaceship, sculpture, etc…
Save recycled materials of all shapes, sizes, color, and make-up such as lids, cans, boxes from tiny to large, bottles, cardboard tubes, packaging, bubble wrap, twist ties, string, etc.
Put these materials in a large box with duct tape and a glue gun and help them build as they wish.  Let them decorate with markers and/or paint as they go or when they are finished constructing.
Note :: For those without access to boxes, you can often get boxes from stores before they are cast away.  Also, Lowes and Home Depot sells boxes of various sizes…. You could purchase boxes in graduated sizes (nesting) for building fun.
Indoor Fort Kit
Clips for holding sheets and fabric.  We love these wooden clips from Bella Luna Toys. They are worth the price as they are easy to manipulate for little hands and have great holding power.  And when not involved in fort building, it's fun to clip them together to create little structures.
Push lamp for lighting small spaces
Sheets of various sizes
Clipboard and art caddy (so you can make art in your fort of course!)
A pulley system (Children love to send toys, snacks, surprises up to friends in trees, down to kids below decks, up and down from bunk beds, etc.)
Bucket
Rope
DIY Wooden Open-Ended Toys
You can purchase many of these online, but you can save a lot of money and make these yourself as well.
Fill an Art Caddy
How about you? What do you recommend as creative gifts for boys (and girls)?
About Rachel Flaherty ::
Rachel is mama to 4 boys (9 1/2, 8, 5 1/2, 4) and wife to Doug (of Rustics Reborn).
When she's not kissing bumps and bruises, fixing items broken from wrestling tournaments, preparing food for her army, reading to her loves, she enjoys doing admin work for Jean, reading to her kids' classes, exercising, eating chocolate, drinking coffee, and hanging out with friends.
Pin It ::