This spring flower craft combines the petals from colorful spring flowers with transparent contact paper to create a beautiful stained glass window.
Updated March 2023
We have a new "stained glass" front door!
This one is made with contact paper and flower petals and may be my favorite yet PLUS it is the perfect spring flower craft. I love it!
The front door window is our big spot for displaying seasonal changes in art and decoration. Until yesterday we had a big scribble stained glass up, which I still think is awesome, but the flower petal stained glass is just so fresh and cheerful!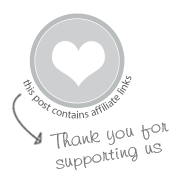 Spring Flower Craft for Kids
MATERIALS
Time needed: 30 minutes
INSTRUCTIONS
Cut your contact paper

First, cut your contact paper to fit inside the space you will decorating (window or door frame) and peel off the backing. Sometimes it helps to tape the contact paper to your table or workspace, so it doesn't curl up.

Add flowers and leaves!

Next, arrange your flower petals and leaves on the sticky side of the contact paper. You can create flower mandalas and other designs – whatever you'd like!



Attach to the window

Finally, stick the contact paper to your window or door. Step back and enjoy the beautiful stained glass you'd created!


We all love our new stained glass door! It is such a perfect way to bring the beautiful colors of spring into your home.
And the best part of this stained glass door is that you can recreate it any time of year! Maybe in a week or two when these flowers fade, you can create some new flower petal stained glass. Or, come autumn, you can use beautiful fall leaves to decorate your doors and windows!
More Spring Flower Crafts for Kids
Pin It for Later