Try painting valentines with this easy process art activity for toddlers on up. This wax resist project makes lovely decorations or cards for friends!
Updated January 2023
This is a super fun and easy Valentine project for toddlers. Or kids of all ages! Simply color on paper hearts with crayons, and then paint over with watercolors. The wax resists the watercolors and makes for a vibrant design.
This is process art project is great for creating Valentine art with the youngest artists. You can give them to friends, or even string them together for a Valentine garland!
Painting Valentines for Toddlers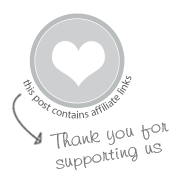 MATERIALS
INSTRUCTIONS
Cut out hearts

Start by cutting out a bunch of hearts from your paper. Your kids will probably want to make lots of hearts, so it's good to have a stack ready for them!

Color on paper with crayons

Start out by coloring and drawing on the hearts.



Paint with watercolors



Then paint over the drawings with the liquid watercolors. We love how the watercolors look so vibrant and beautiful over the wax.




Let your painted valentines dry completely.
These would look beautiful strung together on a garland and hung above a window for a colorful Valentine's Day decoration.
More Valentine Art Activities for Kids
Looking for even more Valentine crafts for your family? Check out our Valentine's Arts and Crafts bundle from the Kids Art Spot!
Filled with 10 fun Valentine activities, each with a step-by-step video tutorial and printable instructions, plus 10 fun drawing invitations to encourage your kids to think and draw creatively. PLUS, you get 10 bonus Valentine activity printables AND 10 printable posters!
Pin It for Later