Last week the toddlers painted watercolor crayon resist valentines for the toddler art group.
This is a fun, process art project to try for creating Valentine art for toddlers. You could even string them together for a Valentine garland! Here's how we did it…
Valentine Art Toddlers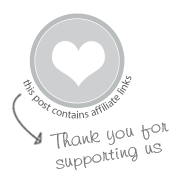 MATERIALS
INSTRUCTIONS
1. Color on paper with crayons
We started out with just crayons on the table so they could draw on the hearts.
2. Paint with liquid watercolors
Then we brought out the liquid watercolors
for them to paint over their drawings. If you haven't tried these yet, you must! They are so vibrant and beautiful.
And the toddlers loved it!
Especially painting with the watercolors. They worked longer than usual and most of them were very prolific.
3. Let paper dry
These would look beautiful strung together on a garland and hung above a window for a colorful Valentine's Day decoration.
Do you have any Valentine art toddlers that you'd recommend? Leave a comment below!
Pin It For Later