This Halloween spider web craft is a favorite DIY Halloween decoration. Easy to make with coffee filters and just a tad spooky!
Updated August 2022
Okay folks. We have more spider web crafts we've been working on to get into the Halloween spirit, and decorate our homes.
Coffee filter spider webs and little felt spiders!
These are inspired by the coffee filter snowflakes we've made before, as well as the coffee filter hearts we've decorated our windows with around Valentine's Day.
Coffee filters are perfect for this sort of scissor craft because they are thin without being flimsy, making it easier for kids to cut through multiple layers.
Plus they are already round. And somewhat transparent, making them great for window decoration.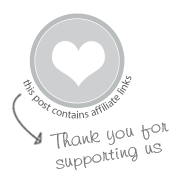 Halloween Spider Web Craft
MATERIALS
Note: These are so easy, you probably don't need any how-to instruction. But here are a few different ways we made these spider webs.
INSTRUCTIONS
Fold your coffee filter

Before you start cutting, fold up your coffee filter in half, and then in half again, and continue until you have a skinny triangle.

Make your cuts

The easiest of all: just make a series of "V" cuts down one side of the folded coffee filter.



The next easiest: basically cutting rectangles along one side of the folded coffee filter.



And last we made the rectangular cuts along both sides (FYI this one is made from a larger piece of white tissue paper, rather than a coffee filter).



Hang your webs

Glue your coffee filter spider webs to the window with a few strategic dabs from a glue stick (it washes off easily when it's time to take them down).

Add spiders!

Cut out a few tiny spiders from black felt (or black construction paper) and glue them to your webs!


We just love the way these look in our window! So spooky!
More Halloween Spider Web Crafts
Autumn Arts & Crafts Ideas & Supplies
Download our FREE printable idea list of 31 Halloween activities for kids & families! Or just check out the blog post with the links. So many fun ideas for Halloween!
And be sure to check out our FALL family fun list in our Amazon store! It includes supplies for fall arts & crafts, autumn toys, Halloween ideas, and picture books about autumn.
PLUS: We're offering 50% OFF and MORE on our Kids Art Spot Halloween workshops, Fall workshops and bundles. (Sale ends October 31, 2021 at 11:59 pm EST)
Pin It For Later