Want to decorate a pumpkin with a Lite Brite effect?
I don't know about you, but I loved Lite Brite as a kid. And when I saw a commercial "Fright lights" pumpkin decorating kit for sale at a drugstore, my mind was blown. I pictured a finished Lite Brite-like Jack-O'-Lantern and thought about how amazing and colorful it would look glowing in the dark. And how fun it would be to make. The kit didn't have very many pegs for the price, though, and rather than buying a handful of them (I may be an ambitious Lite-Briter), I decided I would figure out how to make my own.
Since I didn't have any Lite Brite pegs, my plan was to buy translucent colored plastic drink stirrer sticks, cut them in half, and drive them into the pumpkin with a hammer.
I still think that's a workable idea, if you can find some. I couldn't, even though I had bought such sticks in the past for the light table. After going to upwards of 10 stores, to no avail, I decided it was time to take a different tack.
At Target, I came across some translucent colored plastic beads and decided to give them a try.
They worked! I love my new Jack-o'-lantern!
Here's how I did it…
A DIY Lite Brite Like Pumpkin
MATERIALS
*I used a white pumpkin because I thought the bright colors would show up best against it, and it's true that they do during the day. But at night when the pumpkin is lit, it doesn't seem to make any difference. I say go with what you have.
INSTRUCTIONS
Prep your pumpkin

Cut off the top of your pumpkin and hollow it out. If you can make the walls thinner, go for it.



Add holes for the face

Hold your pumpkin on it's side and use the screwdriver to poke holes in where you want the Jack-o'-lantern face to be.



I used a hammer to hammer the screwdriver in sometimes, and sometimes just poked it in with my hands. It was pretty easy.

Note :: I made a face on my pumpkin, but you could make any sort of Lite Brite effect picture on yours…

Once you're satisfied with the overall design, wipe the pumpkin juice off the pumpkin.



Add the beads

Poke your beads into the holes.



You may need to use the hammer or the back end of the screwdriver to help push the beads into holes that are slightly smaller than they are.



The bead kit I was using had a variety of sizes, and we ended up enlarging some of the holes by turning a closed pair of scissors around and around.



Light your Jack-o'-lantern up!

Finally, light a candle inside your new Jack-o'-lantern and stand back to admire the Lite Brite effect.

Oh, the candle went out. Oops. The beads fill up all the hole openings, so there is no air for the fire.

Cut a smallish hole at the base of the back of the pumpkin to let air in.


Light the candle again. And admire your new Lite Brite like pumpkin!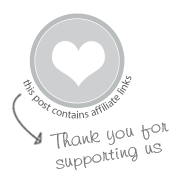 Did you grow up playing with Lite Brite? I used to LOVE it! And now that I've relived the fun to some extent with my pumpkin decorating, I want to get a set for me my kids. Have any of you tried the new Lite Brite? What are your thoughts?
Autumn Arts & Crafts Ideas & Supplies
See our FALL family fun list on my Amazon storefront!
It includes supplies for fall arts & crafts (including the best paper leaves for painting!), autumn toys, Halloween ideas, and picture books about autumn.
Plus, we have lists of the best kids art supplies, open-ended toys, children's games, and more!
Pin It for Later