Do you enjoy rock art like I do?
We used smooth rocks and fabric hearts, along with some Mod Podge, to create these heart rocks for Valentine's Day.
This is such a simple and easy decoupage project for kids. And adults are sure to enjoy it as well!

How to Make Heart Rocks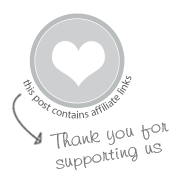 MATERIALS
INSTRUCTIONS

1. Gather rocks
Arrange a pile of smooth dry rocks on the table. Be sure to wash and dry them before starting.
I scrub the rocks briefly, rinse them, and then spread them out on a cookie sheet in a hot oven for a few minutes to dry.
Note :: If you gather rocks from a wet area, such as a stream, do NOT put them in the oven as the moisture may make them explode.

2. Cut fabric
Do you have any leftover fabric from other sewing or craft projects? This is a great way to use it. Begin by cutting out small heart shapes from the fabric.

3. Decoupage
Finally, brush a layer of Mod Podge onto the rock. Then lay the fabric heart on it and brush another thin layer on the top of the fabric. Set aside to dry completely.
Heart rocks make fun valentines for kids or a nice decoration around the house.
Looking for another heart rocks projects to try? These glitter rock valentines are easy and so fun to make!
Pin It For Later