Here's the easiest way to cut out hearts! A quick and simple method that yields symmetrical hearts every time for kids.
Cutting out hearts is one of those things that you just need to know, right? This is how I learned to cut out hearts as a kid and it yields symmetrical hearts, big or small, every time.
This method is simple enough for grade school kids to learn and do on their own. And once you've got the hearts, there is so much more to make with them! Like these adorable homemade valentines, blot art hearts, this simple heart painting activity, or a DIY Valentine's box.
I hope this tutorial helps your kids master cutting out hearts on their own and spurs on lots of happy heart art!
How to Cut Out Hearts
MATERIALS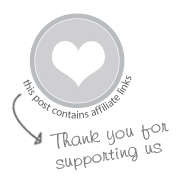 INSTRUCTIONS
Time needed: 2 minutes
Fold paper

First fold a piece of paper exactly in half. You can fold it horizontally or vertically depending on how large you'd like your finished hearts to be.

Draw

Be sure to position the fold line of your paper to the left. Next, it's time to draw half of a heart outline.


Cut out heart

Proceed to cut out your traced outline.

Unfold heart

When finished, open the paper to reveal your heart!

And that's it! Pretty simple, right?
I use this method to create template hearts for tracing when we're doing simple watercolor hearts or wanting to make a heart garland with some cutting practice for my kids.
More Valentines Crafts for Kids
Pin It For Later