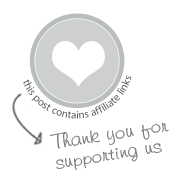 Maia and I have been making interactive mandalas for a couple of months now, taking turns drawing each successive layer.
Lately we've been making them into heart mandalas, mostly because Maia loves hearts, but also because of Valentine's day.
And yesterday, as a family Valentines day art activity, we made a huge heart mandala together.
A Valentines Day Art Activity :: Interactive Heart Mandalas
MATERIALS
The interactive mandala idea is from a FamilyFun clipping that a friend passed on to me a couple of months ago. According to the blurb, each person takes turns adding a layer to the mandala until you decide it's complete. Maia loves art games that she can do with me or a friend, so this has been popular in our house.
Here are a couple of small mandalas we've made together with 8×10 paper and markers. We've made circular ones, like these, as well as heart mandalas (with each successive layer a heart, rather than a circle).
For Valentine's Day, I thought we'd make a huge one together.
I taped down a sheet of butcher paper to the kitchen table and got out the oil pastels.
Maia drew the first teeny tiny heart in red, I added a pink heart around hers, and she drew another red heart adding the words, "I love you."
While I tried to get Daphne to join us, she was more interested in playing. (She later came and adding some of her drawings around the outer edge.)
I loved the symbolism (your heart wrapped in my heart enclosed in your heart…), but Maia mostly just enjoyed it as an interactive drawing activity.
Once the heart mandala was as big as we could possibly make it…
…we got out the liquid watercolor paints
in red, pink and tangerine and painted our family valentine.
Once dry, we cut out our heart mandala and hung it on our living room wall.
I LOVED this as a family Valentines day art activity! But since Valentine's Day is over, perhaps you could try the regular interactive mandala with your kiddos. It makes a fun kids art game!
Pin It for Later ::