A fun and easy Autumn leaf craft with small leaves Mod Podged to rocks. Simple and fun rock art that's great for Fall decorating!
Updated August 2021
Look at these lovely fall beauties! Tiny autumn leaves mod podged to small rocks. Very simple, attractive, and quite seasonal.
The perfect autumn leaf craft!
And, if you'd like, you could also draw over them with metallic sharpies, as with the autumn leaf art we've done.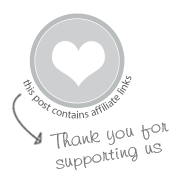 Make A Beautiful Autumn Leaf Craft With Rocks
MATERIALS
small rocks, washed (smooth and flat is best)
small autumn leaves (you can press and dry them first, but not necessary)
something to protect your work surface.
INSTRUCTIONS
Mod Podge rock

Brush a layer of Mod Podge over the flattest part of your rock.



Place leaf and Mod Podge

Position leaf over wet Mod Podge. Brush on another layer of Mod Podge over the leaf.



Repeat!

Continue with as many rocks and leaves as desired. Let dry completely.


Don't these look great piled in a pretty basket? Or you can spread them out and arrange as desired.
More Autumn Leaf Crafts to Make
Want even more Fall fun?
Check out our Autumn Creativity Pack!
This 34-page printable eBook is full of Autumn-themed art activities, drawing prompts, creative play ideas, and more!
Pin It For Later