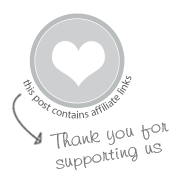 Last week for the toddler art group I taped a variety of materials to the studio tables with the idea of letting the kiddos explore what it felt and looked like to draw and paint on the different surfaces.
The idea was to provide a sensory exploration as well as let them experiment with how art materials interacted with different surfaces.
It was an awesome art group session! I would definitely do this again, perhaps trying different textured surfaces next time.
Here are the pics and how to ::
Texture Art Projects for Kids :: Exploring Different Surfaces
Here's the before photo. As in before the kids descended and the surfaces were covered with paint and other art marks.
The tables are covered with ::
crumpled aluminum foil
paper towels
wool
a plastic freezer bag
a row of wooden popsicle sticks
a sheet of fingerpaint paper
colored tissue paper
the insert to an acrylic box frame
some plastic Easter eggs
and a plastic paint palette
In other words, surfaces with a variety of textures and colors that I thought would be interesting to draw and paint on.
Other ideas include ::
corrugated cardboard
bubble wrap
fabric
wax paper
sticky contact paper
sandpaper
and a mesh bag (the kind that onions or lemons are sold in sometimes)
There are so many fun possibilities for texture art projects for kids!
First I put out the Crayola Twistables Slick Stix (oil pastels in hard plastic cases—I love these for toddlers!) so they could experiment with drawing on the different surfaces.
After they drew for a while, I set out some washable tempera paints and some stubby chubby paint brushes. In the photo above, Joe is painting on the plastic freezer bag with one hand and on the aluminum foil with the other.
Even 13 month old Fiona, one of our newest members, seemed excited about the materials!
This is definitely a process-not-product activity. It's very exploratory and seemed perfect for the toddlers, but I actually think older kids would enjoy it as well.
Perhaps I'll set one up for Maia soon…
More ideas for texture art projects for kids 
Pin It for Later