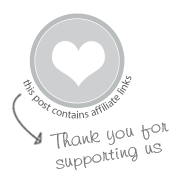 We've made yarn art a variety of ways over the years (I'll share some of them at the end of this post), but we decided to circle back to the way we first learned to do this from MaryAnn Kohl and her Art with Anything book.
We dipped lengths of yarn in watered down glue, arranged them on mat board, let the art dry, then painted in the sections.
Whereas before our yarn art was completely abstract, this time we used more realism, with leaves and faces, etc, as well as our yarn art version of scribble drawings.
Here's the full tutorial, plus photos of the process.
Yarn Art Paintings
MATERIALS
INSTRUCTIONS
Water down some white glue by adding a bit of water to a small bowl of white glue and whisk to combine.
Cut your yarn into sections of any length. Shorter ones are easier to manage, but longer ones are fun to arrange in a "continuous line drawing" or a "scribble drawing."
Dip lengths of yarn in the watered-down glue, then arrange on mat board in any picture, abstract or realistic.
You can run your fingers down the length of the glue-covered yarn if you'd like to remove excess glue, but it's not necessary.
If your child doesn't like the feel of the glue on his fingers, you can use a chopstick, spoon, or tweezers to transfer the glue-covered yarn to paper.
Let the yarn art dry. This is best done on a flat surface, either on the table you were working on or along a floor or counter.
Paint in the sections as desired.
You can paint over the yarn as Daphne is doing here…
…or paint in between the yarn sections, leaving the yarn as a more defined line element.
Let dry and display your new artwork!
By the way, here are a couple of yarn art variations that we tried…
Maia used the yarn art technique to make a leaf, using the different blue and green yarns to great effect. She chose not to paint it, keeping the focus on the yarn colors and line drawing.
I used the yarn art in a very abstract way, adding small pieces of glue-soaked yarn in lines over expressive drawings…
…and in squiggles. I had so much fun doing these and really like how they turned out!
More Yarn Art for Kids
Pin It for Later