We've combined some of our very favorite art techniques (and subjects) into a fun Valentines Day art activity for you!
I wrote the post over on my friend Anna Ranson's site, The Imagination Tree. 
You can read it here ::
And while you're there, make sure to see her many Valentine arts and crafts ideas, such as ::
More Fun News…
Thank you everyone for your lovely comments on my book announcement for The Artful Year! I so love reading them. I think that's half the reason I like to do giveaways. All the extra comments to read!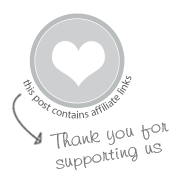 By the way, Jenny won the giveaway for the advance signed copy of The Artful Year and I'm shipping it off to her in the UK this morning. For the rest of you, you can pre-order the book through your local bookstore, Roost Books (in stock now), Barnes and Noble, Amazon, and Powell's. Or ask your library to order it… And I'll keep you posted about more fun book stuff and news going forward.
XO, Jean
P.S. Tomorrow is my 8 year blogiversary and I have a fun celebration planned so be sure to check back!
Pin It for Later ::