Do you make New Year's resolutions?
I do. Or rather, goals to work toward.
I have a few related to art, and specifically to kids creativity, that I wanted to share with you today.
I think these are areas in which many parents struggle. And I'm no exception!
My Resolutions for Better Encouraging Kids Creativity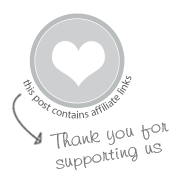 1. Organize and manage the piles of kids' art better.
I have an art storage system in place that I like but that I don't always keep up with. So my goal is to go through the stacks of art that have accumulated and file the keepers in the kids' art boxes.
And then stay on top of it going forward!
2. Create a new art display wall.
This one is no longer up and I might try one of the other ideas from this post of (21) ways to display kids art. I also just invested in a couple more of the interchangeable kids' art frames I shared at the end of this post.
3. Start a daily sketchbook habit and drawing practice for myself and to set an example for my kids.
I'm on day four of keeping a daily sketchbook and am loving it so far (more soon!). I like that the kids see me creating regularly and they have joined in a couple times. I also want to get over my self-limited belief that I'm not a "good artist."
I also want to get back into doing the Drawing with Children exercises together with them.
4. Stretch outside my comfort zone with kids' art materials and techniques.
Encourage and facilitate clay creation more often despite my own hang ups about the medium. Do more sculpture and 3D art. Try more new ideas instead of resorting to our tried and trues so often. Try at least one new art material and art technique a month.
How about you? Do you have any New Year's resolutions that relate to your kids creativity?
15 More Ways to Encourage Kids Creativity
Want help fostering your children's creativity? I have three online courses for parents who want to raise creative kids. Click here to buy now or learn more.
Pin It for Later