Here are our favorite marker drawing ideas for kids. They use a childhood favorite art material but are so creative and unique!
Updated January 2023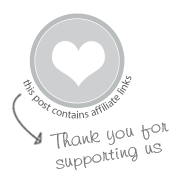 We are big fans of markers in our homes and always have been. So here is a list of easy and creative marker drawing ideas and activities for kids using this great art tool.
A big thanks to Magic Stix for sponsoring this post! As always, all opinions expressed are my own.
Some people say crayons are the gold standard when it comes to children's art materials, but we really love markers!
Why? Markers are vibrant, colorful, and easy to use for kids of all ages.
Not that we haven't used crayons over the years, but our kids have used and preferred markers way more.
And if your kids tend to forget to put the marker caps back on, we've got just the thing for you!
Magic Stix are revolutionary kids' markers that don't dry out even if the caps are left off for over a week! Plus, the color is great, they are washable and nontoxic, and they come in a great plastic case for carrying, storage, or travel.
So, now for our list of easy, fun, and creative ways to use markers like these!
12 Creative Marker Drawing Ideas for Kids
Zentangle-style drawing and doodling is an easy and calming, no-pressure drawing style for kids and adults. The link above is for a tangle star printable activity, but you can use the same technique to do any kind of tangle drawing.
Double doodle art is both engaging and relaxing as you draw with both hands simultaneously. Plus it's a great brain exercise!
Spin drawing is such a fun and mesmerizing action art activity for kids and adults alike. Here are two spin drawing techniques to try, both easy, and both with videos showing the marker art ideas in action.
Magazine pictures can make great drawing prompts for kids, giving them an interesting starting point for art. Complete the picture or change it with marker drawings.
Doodle cubes allow kids to see how their 2D designs can translate into 3D designs. Great for spatial awareness!
Kids' art games are fun, encourage creativity, and are easy to fit in whenever and wherever. Most of these drawing games work especially well with markers.
Create all kinds of crazy creations with this simple collage activity over on Picklebums. Use your own photos, print some from the internet, or try the free printables she has to get you started!
Try this science + art experiment from Babble Dabble Do. Make "bleeding" paper blossoms with washable markers and see what happens when you leave the flowers in cups of water over time.
Create tie dye designs with sharpies and rubbing alcohol on fabric. You can then use your tie-dyed fabric for pillows or doll accessories! You'll need sharpie markers for this one, but you could also try it with regular markers.
Did you know you could use washable markers as watercolors? Simply draw with washable markers, then run a wet paintbrush over the top!
We love this drawing game, where you create portraits by trading drawings and adding new features. It's a great way to explore creatively together, and have some laughs, too!
Add markers to hot wheels or other toy cars (or even spaceships!) to make your own action art that merges art and play (on Housing a Forest).
How about you? Which marker art idea would you like to try with your kids?
Even More Marker Drawing Activities for Kids!
Again thank you to Magic Stix for sponsoring this post. All opinions expressed are my own.
Pin It for Later